Custom Search
Where to Buy Crochet Magazine Duplet?
When you buy Crochet Magazine Duplet, you can be sure that its every issue is like a precious gift for the skilled people.
I am a pretty experienced knitter and crocheter. Nevertheless, every time when I buy it I feel like I open a treasure chest. Every time I find not only some designs I like, but an endless number of new ideas, patterns, techniques (not only for crocheting!), and unique models.
A team of talented people, who make this Ukrainian crochet magazine Duplet, does not stop to surprise their followers and fans. They ALWAYS have something new for you. You certainly could see a lot of different crochet magazines if you are interested in crocheting. Many of them have very attractive polygraphy, publish interesting designs, and make their good presentation. Is "Duplet" one of them? In some way it is. What makes them different?
"Duplet" magazine has additional name on its cover - "The School of Crochet". Duplet's crochet school is the most amazing part of the magazine which you will never find anywhere else. What amazes me the most is the number of the new ideas they present there and completely new look at some well known crochet techniques. Sometimes I even wonder whether their creativity and imagination has limits. -:)
New Release! August 2016.  Crochet Magazine Duplet 186.
Unique techniques and exclusive models

Modern Russian language crochet magazine with a lot of patterns and pictures (color and BW). FREE shipping worldwide!  Look inside Crochet Magazine "Duplet" , video tour is attached!
18 models, 28 illustrated master classes, 245 symbolic patterns for motifs drown by international crochet symbols!
Great open-lace, meshes and Irish lace motifs collection for summer crochet and dress modeling!
A few things you should be aware of before you decide to buy crochet magazine "Duplet":
"Duplet" magazine is in Russian. Fortunately, crocheters have their own language - international crochet symbols. All patterns are written in crochet symbols and presented in charts. Charts are clear printed, easy to read and understand.

ATTENTION! Color pictures published on the cover or inside the magazine very rarely have descriptions (In Russian).

 Crochet magazine  "Duplet" presents them as illustration to the numerous crochet techniques described in crochet symbols in every issue of the magazine.

Exclusive designer's models printed in the magazine demonstrate how to use crochet techniques into a ready-made garment. They are great inspiration for creative people who would like to look not like everybody in the street. At the same time ,  stylish models make you look the way  a real lady must look. You can watch the video to get an idea about every issue of magazine "Duplet" (Click the link below, to enter the store for many more issues of the magazine).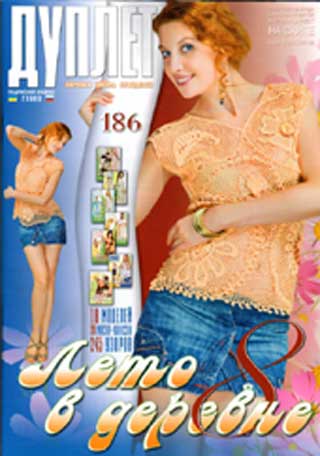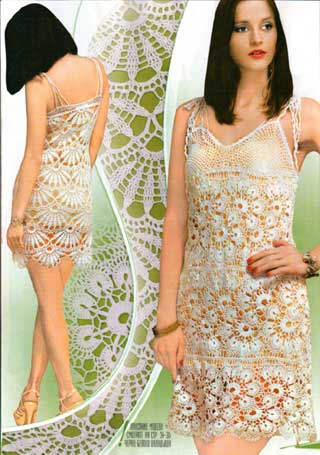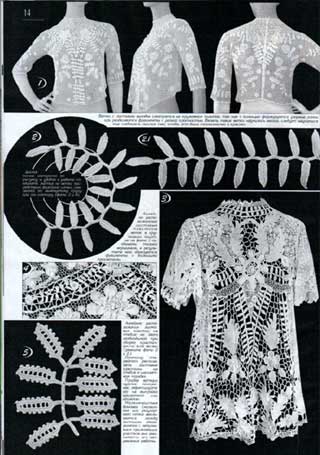 Where can I buy Crochet Magazine Duplet?
This is a question which people who contact me are asking the most often.
Due to the technical reasons, it was not easy to answer this question before. Now I have good news for you. Our new online "Duplet + Zhurnal MOD Russian Magazines" store has a lot to offer. Not only you can buy recent issues of these magazines, but their inventory includes majority of "Duplet's" published in previous years, many issues of "Zhurnal MOD", and other Russian crochet and knit magazines .If you would like to buy crochet magazine "Duplet" or any other Russian crochet/knit magazines, welcome to our store where the world of wonderful models and patterns, creative university of crochet mastery is waiting for you!
The store has FREE shipping by registered air mail with tracking number worldwide and accept secure PayPal payments. Credit or debit cards direct payments options are also available. Shipping usually takes around 15 days to the US. Shipping worldwide may take from 10 up to 21 days.
Click the picture below to enter the store!
---
Home

›

Knitting and Crocheting

›Crochet Magazine Duplet
---