Custom Search
Russian Crochet Magazine "Duplet"

New ideas and techniques
A crochet magazine "Duplet" is fantastic! No, it is not an exaggeration. You will realize how much it is true once you have it in your hands.
"Duplet" is much more than just a magazine of crocheting. You can call it knitting magazine, school of knitting-crocheting, macrame, embroidery, you name it. Every time it will be right.
Both Ukraine and Russia have very strong crocheting and knitting traditions. Almost every woman (and even some men) can do this kind of work. Many regions have their unique technique and materials, patterns and tools, traditional ways of doing needlework which were transferred from generation to generation.
When you go through this magazine, it doesn't stop to amaze you. Every issue has something new and unusual.
The "Duplet" crocheting and knitting magazine is a unique combination of the talented designers and managers who were brought up in a deep respect to the national traditions, but at the same time they are extremely opened to new technologies, and are not afraid to experiment.
Their professionalism, passion and selfless job made "Duplet" one of the most popular Russian language magazines.
I still can't understand how they manage to introduce so much in every new issue: unusual crochet and knitting stitch patterns (really new and unique!), Bruges laces, motives, crocheted flowers, butterflies, Irish laces and a lot more.
Important Note. "Duplet" has another name. They call it "School of Crocheting". That's why one should not expect to open the magazine and just copy their models. Practically none of them has either word or abbreviated description. The real value of the magazine is their graphical charts presented in International Crochet Symbols.
You have to be prepared in order to understand those charts. Believe me, once you understand that international crochet language, you can be sure nowhere else you will find that amount and variety of patterns and techniques like in "Duplet".

One has to see it to realize there is much more for crocheting than the proverbial afghan. It is always better to see everything yourself instead of listening to someone's opinion. And here is the best news.
Where to Buy Crochet Magazine "Duplet"?
Our NEW On-LINE STORE offers you  a short video tour just to know what "Duplet " looks like. You can buy many issues of magazine "Duplet" right now .  Every issue of "Duplet" will become for you an unquenchable source of inspiration, new ideas and techniques. Click the banner below, to enter the store.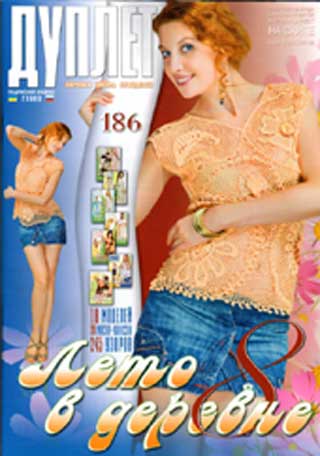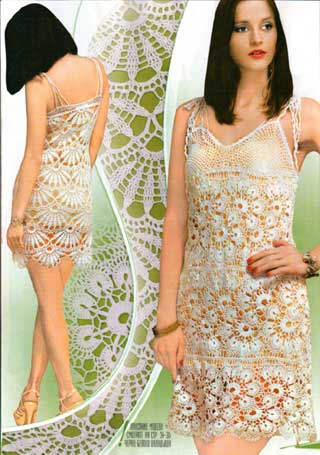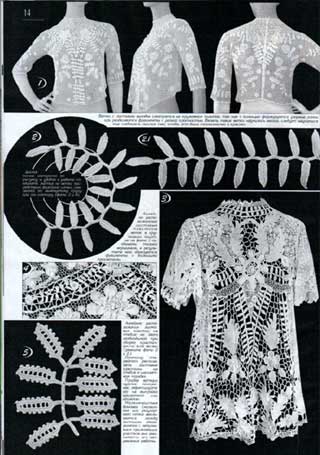 ---
Home

›

Knitting and Crocheting

›Crochet Magazine
---