Custom Search
Crochet Slipper Pattern
A Granny Square project
A crochet slipper pattern is based on a solid granny squares. How to crochet solid Granny Square you can learn at Granny Squares page. Video Tutorial is available too.

I remember this kind of slippers from my childhood. My grandma crocheted them for the whole family. There is nothing special in this pattern, but like any handmade item it brings you some warm feelings and sensation of comfort.
How to crochet slipper pattern

To make a slipper you will have to crochet 7 Granny Squares. It is better to use strong yarn. For example, Red Heart Super saver 4 ply worsted weight yarn. Crochet Granny's  tight.  All squares can be solid, or make the top front square more lacy and multicolored like mine.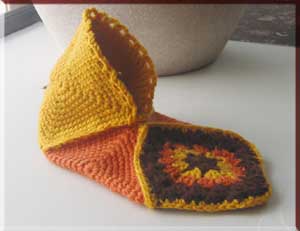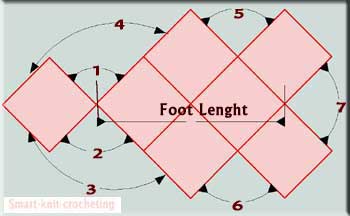 A little bit of measuring and calculations first. Step on the measuring tape and measure the length of your foot. Let's assume it is equal to 24cm / 9.5 in. Divide that length by 2. It means that a diagonal of the Granny Square has to be equal to 12 cm or 4.75 in. To form a sole of a slipper,  two of them will be necessary to align. Look at the picture above.
Numbers 1 through 7 shows you that there are seven seams to be made, to assemble the slipper. Corresponding sides of the pattern are connected by the arrows. They  show which sides of the squares have to be sewn together.
You can sew or crochet those seven Granny Squares together according to a slipper pattern scheme.  If you sew them, seams and a slipper itself will be a little softer than the one with crocheted seams. I prefer to crochet them together. Crocheted seams look more decorative and keep slipper  shape better.
To make slippers look finished, crochet an edging around the opened edges. Repeat 1 single crochet and 5 chain stitches along the whole length of the top part. Here is one more variant of an easy edging. Repeat 5 single crochets, 1 picot stitch along the edge.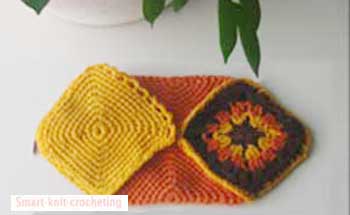 I really like this crochet slipper pattern. It doesn't require much time to crochet it. As any granny square project it allows you to utilize all your yarn leftovers.
Besides that slippers can be an excellent appreciated gift for anyone. Here is one more advantage of this "model". Are you going to visit someone's house and would like to keep your feet warm there? Take your slippers with you. Being folded, they won't take too much room in your purse .
Summer in a Village.
  August 2016 Duplet.
Modern Russian language
Crochet Magazine "Duplet 186"
with a lot of patterns and pictures (color and BW). FREE shipping worldwide! Look inside, video tour is attached!
18 models, 28 illustrated master classes, 245 symbolic patterns for motifs drown by international crochet symbols!
Great open-lace, meshes and Irish lace motifs collection for summer crochet and dress modeling!
The magazine is not used and in excellent condition.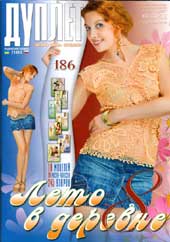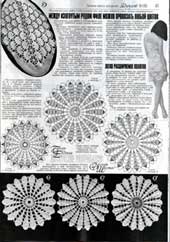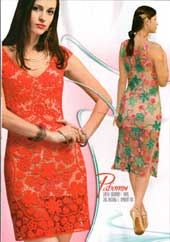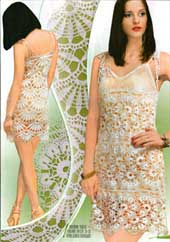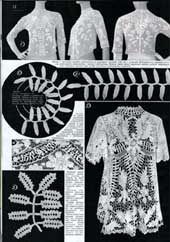 ---
Home

›

Make a Garment

› Crochet Slipper Pattern
---