About this Website

Smart Knit Crocheting was started by Dina in 2006, but as with many things, the interest waned, family members required more attention and the decision was made to sell the site. 
Dina's great foundation of information is still intact, with all the tutorials and knowledge base you'll need to get your project started. 

In 2018, Jacki, who has a background in all things fibre took over the site.  She was surrounded from an early age by knitters, weavers and other people doing many different crafts with fibres of all kinds, so it's no surprise that she took over the site.
Update: December 2021

It's now December 2021 and Janice has taken over the site.  
Hi, I'm Janice Jones and I am so thrilled to have the honor of being the voice behind this site.  I was introduced to many crafts at a young age by my paternal grandmother, but sadly the interested faded as life got in the way.  College, career, marriage, children, you know the routine. 
It wasn't until 2020 and the Covid Pandemic, that I picked up my needles and hooks or the first time in many decades.    I became immediately hooked (no pun intended) and began searching out books, magazines and online tutorials. 
It was as if I were learning the skills for the first time, but luckily some of the knowledge given to me some 60 years earlier, did remerge but the muscle memory needed a little rekindling.  
Growing up in the 1960s was a great time to be involved in crafts.  Everyone I knew was always working on a project or two. 
I can remember getting into trouble at school for knitting in Physics class.  Surely that teacher must have understood that I could knit and listen to his lecture at the same time! Oh, I promise you, I did set my knitting down, if he said anything of importance that I needed to jot down.
Fast forward a few decades, well, maybe more than a few decades, and here I am hoping to share my knowledge with you.  
My goal for this website is to provide basic instructions, easy patterns and tutorials, and carry on the hard work of the two previous owners.  While I'm new here, I'm not new to the online world.  I have several other websites and I'd be humbled if you'd check them out too.  
Looking Ahead...
If you're a knitter or crocheter, and like to write, we need to talk. 
How would you like to write articles about your favorite craft for this site?  There's no money in it yet, but maybe a picture and a bit about you, with a link to your blog or Facebook page will be payment enough.  Contact me if you're interested!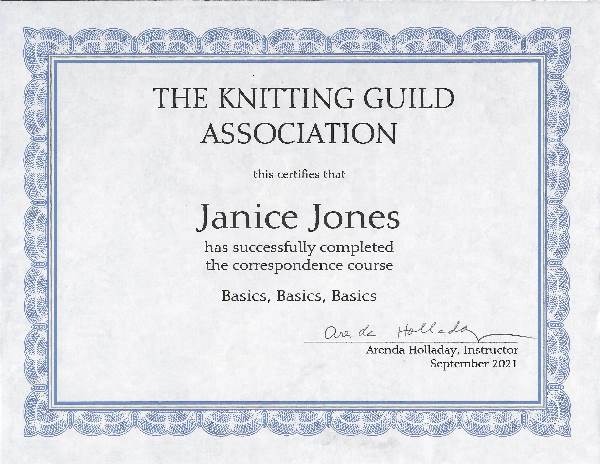 I'd love to keep in contact you you.  Could I interest you in signing up for my newsletter?
It's free, of course, and you should receive a copy in your inbox approximately twice a month.  Not only will it keep you up-to-date with what's new on the site, but will also provide you with some valuable advice, tips and tricks, and interesting tidbits of wisdom about knitting or crocheting.
It's call Knit Wits and you can sign up right here.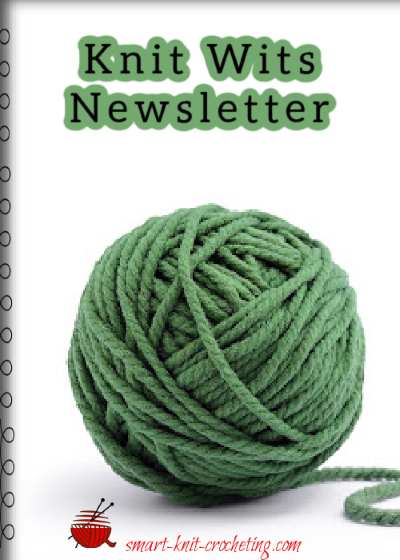 ---