Resources for Knitting and Crocheting
Resources for Knitting and Crocheting   
by Janice Jones  |updated 08-02-2023
There is so much information on the internet about crocheting and knitting that it becomes overwhelming when one tries to remember where that helpful page or article originated.  Sure, you can bookmark your favorite sites, but if you're like me, I find helpful tidbits every time I surf.
I decided to make this page for anyone who is like me that has difficulty remembering where they found the perfect solution to their current problem.  
The page is ever-evolving and will grow as fast as I am able to find more exceptional resources that I believe you will find helpful.  Please feel free to bookmark this page and come back to visit periodically as the list grows.  
Happy Knitting and Crocheting,
---
Resources for Knitting and Crocheting:  Knitting
How Crocheting Can Enhance Your Mental Clarity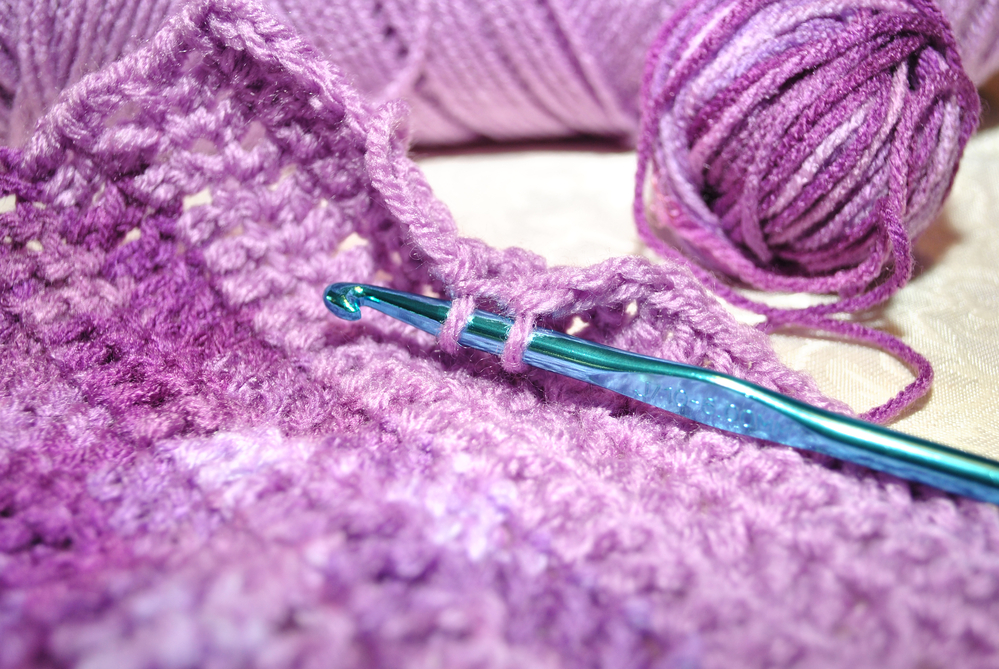 How Crocheting Can Enhance Your Mental Clarity
Crocheting is more than just a hobby; it is a creative outlet that can provide numerous mental and emotional benefits. Whether young or old, picking up a crochet hook and some yarn can unlock a world of relaxation and mental clarity.
---
Knitting vs Crocheting:  Which is Easier?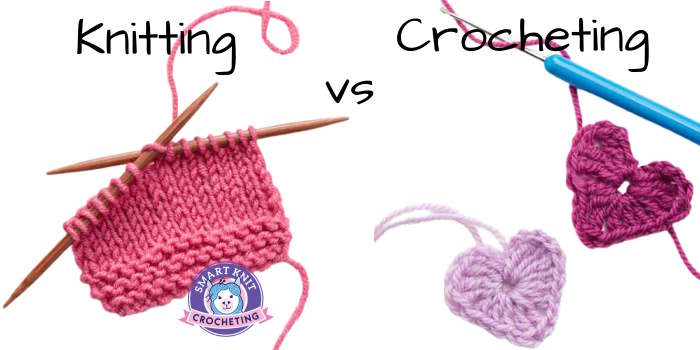 Knitting vs Crocheting: Which one is Easier?
Knitting vs Crocheting:  Which is easier?  Look at all the factors that determine which craft may be easier or harder to learn?
---
How to Improve Your Knitting and Crocheting
How to Improve Your Knitting and Crocheting
Does knitting or crocheting create joy, creativity, and relaxation for you? When I started this site, I thought all the joy would be gone because I would spend more time on the keyboard than crocheting and knitting. Luckily that hasn't happened yet.
But I am always trying to find ways to improve my knitting and crocheting. Whether you're a beginner or experienced, there are always ways to improve your skills and take your crafts to the next level.
---
Best Gifts for Knitters and Crocheters in 2023
Here are 31 ideas for the best gifts to give knitters or crocheters in 2023.  Gifting doesn't need to be expensive, but the thoughtful gift can provide the gift of a life-time.  Find out what the best of 2023 has to offer.
Best Gifts for Knitters and Crocheters in 2023
---
Choosing the Perfect Project Bag for Knitting and Crochet
It might seem like an easy task, but there are so many options out there that the task may not be so simple.  Look at the options, examine the facts, determine what might be best for your situation and then make an informed decision.
Read more about Project Bags for Knitting and Crochet
---
Colorwork Knitting:  7 Techniques to Try
Colorwork Knitting: 7 Techniques to Try
As a long-time knitter, I have always been fascinated with the art of colorwork knitting. These techniques allow you to create beautiful and intricate patterns using multiple yarn colors and many different approaches.
Whether a beginner or an experienced knitter, knitting with many colors is a great way to add extra creativity to your projects. In this article, I will discuss the history of colorwork knitting, its benefits, and the different techniques you can try.
---
Theory of Color:  Using the Color Wheel in Knit and Crochet Project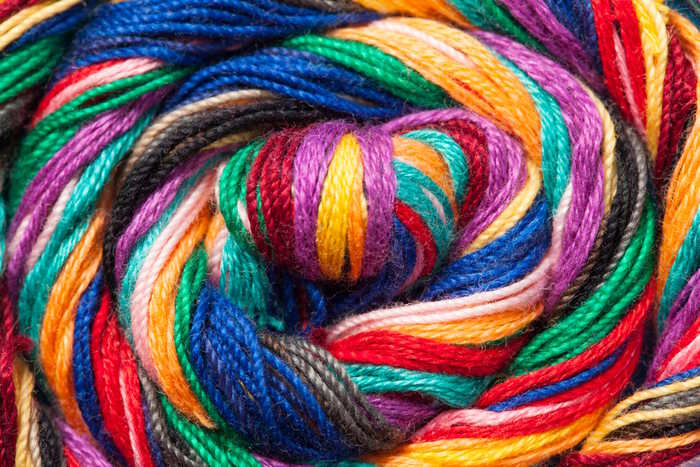 Color Theory: Using the Color Wheel for Knit and Crochet Projects
As a passionate knitter or crocheter, you know that yarn is not just a material to create your projects. It's a form of art, and as with any form of art, color plays a crucial role in the result.
Whether you're creating a scarf, a shawl, or a sweater, using the right colors can take your project to the next level and make it truly stunning.
---
The History of Knitting
History of Knitting
Our personal history of knitting begins the day we learn to knit, but it might surprise you to know people have been creating items for centuries.  Learn about the fascinating history of knitting and how this now popular hobby evolved over time.
---
How to Save Money on Crafting (Knitting and Crocheting)
How to save money on crafting: Knit and Crochet
As a passionate knitter and crocheter, I know how expensive this hobby can be. From the cost of yarn and materials to the latest crochet hooks and knitting needles, it can be challenging to keep up with the costs.
But with some planning and smart shopping, it's possible to enjoy this creative hobby without breaking the bank. In this article, I'll share my 8 personal tips on how to save money while knitting and crocheting.
---
Taking Your Knitting on a Plane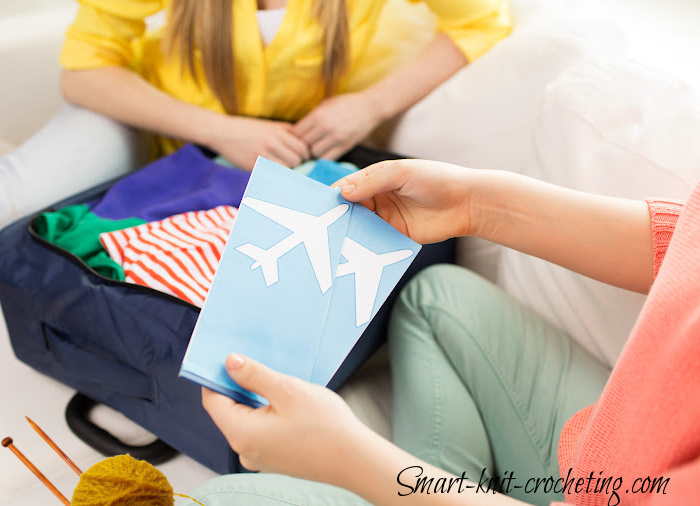 Taking Your Knitting on a Plane
If you have the travel bug and want to take your knitting on a plane, have you wondered whether those needles and scissors necessary to the hobby will be allowed?  The answer is, "it depends."  Check out this article that spells out what you should do to avoid getting stopped at security checkpoints.
Taking your knitting on a Plane
---
30 Websites with Free Knitting Patterns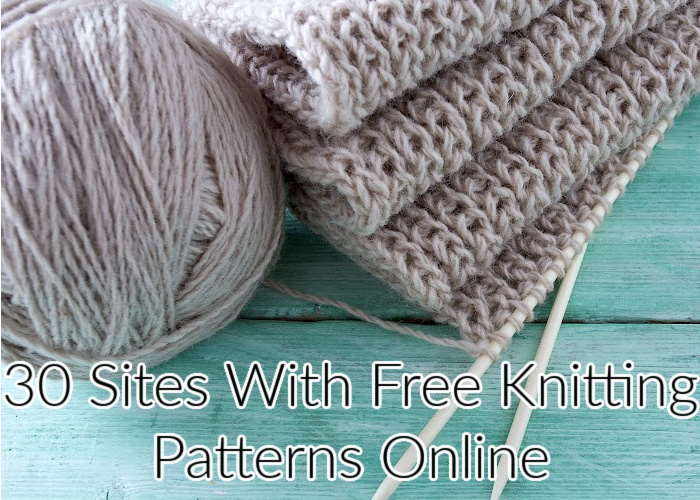 30 Sites with Free Knitting Patterns Online
Ever wish you had a resources that would provide a comprehensive research for finding free knitting patterns on line.  Yes, that's right.  Nothing to buy.  These patterns are completely free from indie designers through professional designers working for yarn companies.  Either way, they are excellent patterns that will be your inspiration for your next amazing creation.
Best Knitting Pattern Resources on the Web
---
Favorite Knitting Books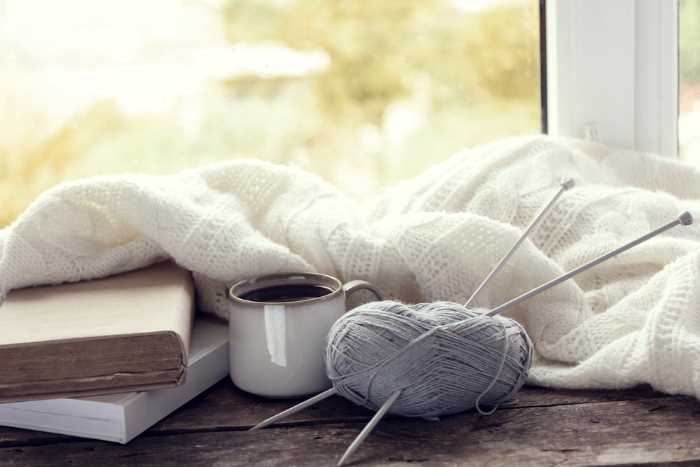 Favorite Knitting Books
Do you have a favorite knitting book?  I know I do.  In fact, I have many different books, some general knowledge books, some books devoted to different stitches and then those that cover a specific skill or aspect of knitting such as how to knit socks or how to do Fair Isle. 
---
Crocheting Resources
Every serious person interested in learning or improving their crochet skills will want to invest in a book or two about the subject.  Personally, my library grows every year and I find it extremely helpful to be able to refer to a book when I'm not online.
The Most Helpful Crochet Books
Best Crochet Books
There really is a difference between beginner books and those that are the Most Helpful.  On this page, I review books for beginners, intermediates and advanced and classify them into categories so you can find the perfect book for your level and interest .
The Most Helpful Crochet Books
---
All About Wool Yarn
All About Wool Yarn
Whether you are a smart knitter or love crochet, there has probably been a time when you couldn't find the yarn that was recommended in the pattern.  You were on your own to decide what type of yarn to use.  Do you know how to make that determination?  Here's some resources to help you with your ongoing research.
---
Best Yarn for Knitting Beginners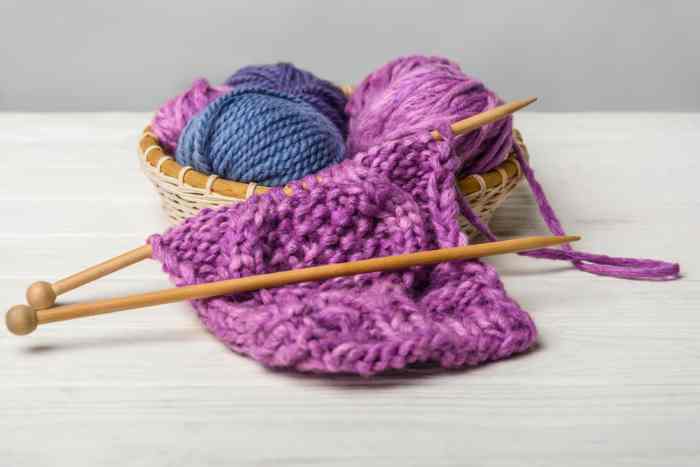 Best Yarn for Beginners
If you're like most, your first visit to a yarn store or big box hobby store can seem overwhelming.  So many different colors, textures and yarns to choose from, where do you start?
Some beginners may decide on a yarn that is unique, colorful, or trendy, what many will call novelty yarns.  While they may look nice, these yarns are definitely not beginner-friendly.
This article walks you through the steps to take to chose the best yarn, the easiest to use, and the one that will give beginners the best step at succeeding from day one.
Best Yarn for Knitting Beginners

---
Health Benefits
The Many Health Benefits of Knitting and Crocheting
You may think that both knitting or crocheting provide a relatively inexpensive hobby to pass the time, perhaps create gifts, or make some lovely items for yourself.  But did you know, both of these needlework hobbies are good for you?  Find out how either crochet or knitting can be beneficial to your health.
Health Benefits of Knitting and Crocheting
Showcase Your Art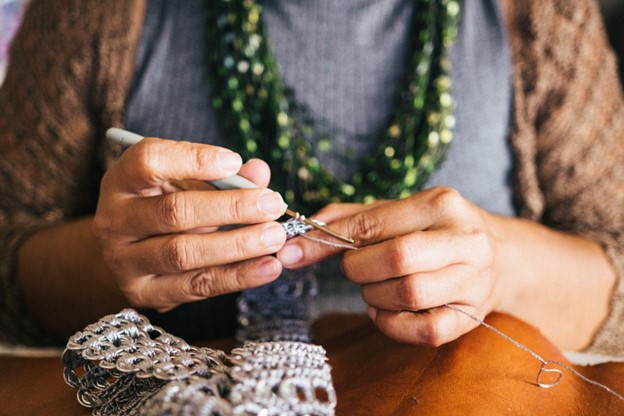 Ways to Showcase Your Work
Choosing to follow your passion can make for a successful and fulfilling career. But as an artist, you will face numerous hurdles along the way as well.
One of the major ones will be getting discovered, followed by finding ways to monetize your effort. Whether you're an aspiring fashion designer, craft maker, or digital artist, you need to learn the best ways to showcase your skills and stand out from the crowd.
Resources for Knitting and Crocheting
Pin for Future Reference