Comprehensive Guide to Yarn
A Comprehensive Guide to Yarn – Everything a Beginner Needs to Know
Comprehensive Guide to Yarn by Janice Jones
|Updated 6-1-2023
Yarn is essential to any knitting, crochet, or weaving project. Whether you're a beginner or a seasoned crafter, it's critical to understand the different types of yarn and their characteristics.
With this comprehensive guide, you'll learn about the different kinds of yarn available, plus the pros and cons of each. From wool to acrylics, cotton to mohair, you'll be able to choose the perfect yarn for your project.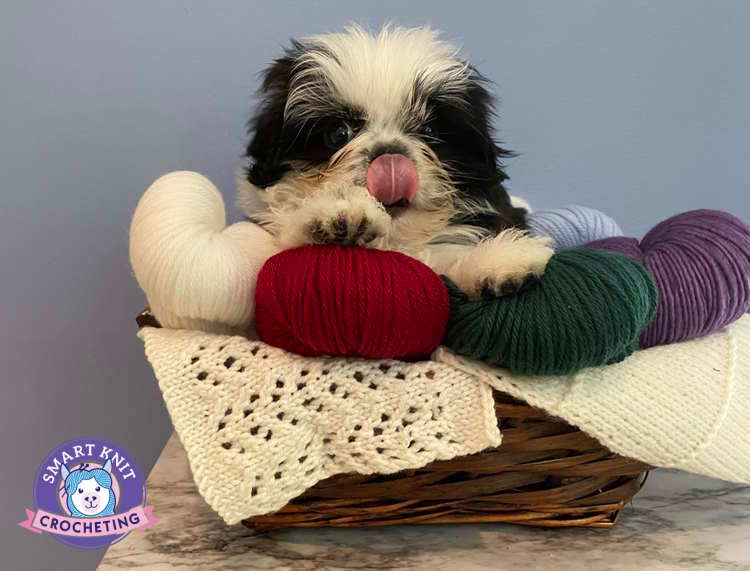 We'll also explain the terminology used to describe yarn, such as weight, ply, s or z twist, and dye lot, so you can make informed decisions about the best type for your project. So let's get started and explore the wide world of yarn!

Comprehensive Guide to Yarn
Chosing the right yarn can be overwhelming for knit and crochet beginners.  That is why I have developed this guide to help you out.  You will learn the following:

What Does it Mean, Wraps Per Inch (WPI)?
The Best Yarn for Beginners (Crochet or Knit)
Benefits of Different Types of Yarn
Choosing the Right Yarn for the Project (with or without a pattern)
Care and Maintenance of Different Types of Yarn
Explaining Yarn Terminology
Here are a few terms you will encounter as you learn more about yarn for your knitting or crochet projects.
What is Yarn Weight?
You might think that the weight of the yarn refers to how heavy the skein or ball is, but that is not the case. But instead, it refers to the thickness or density of the yarn. Yarns come in very thin, thread-like weights to very thick weights used to make blankets.
A yarn's weight is defined as the thickness or diameter of one strand of yarn.
Understanding the weight of yarn can be confusing because depending on where the yarn is made, the names may be different.
In the US, the Craft Yarn Council has standardized the weight system and given each type of yarn a number, from zero to seven. If the yarn you purchase is made or labeled in the US, you will see symbols like these.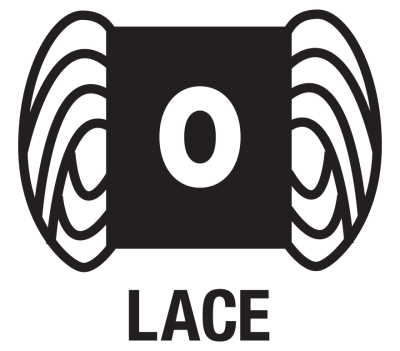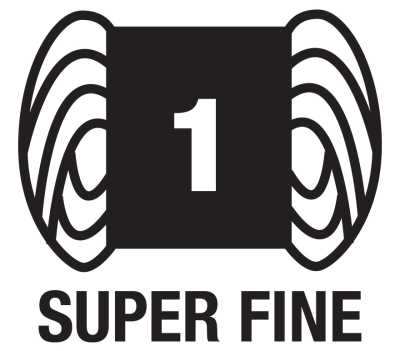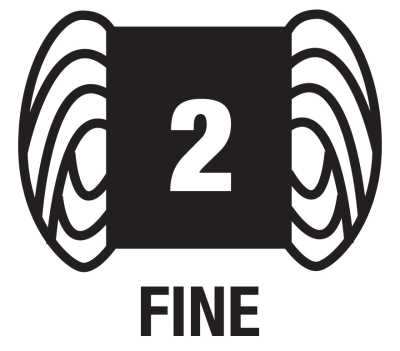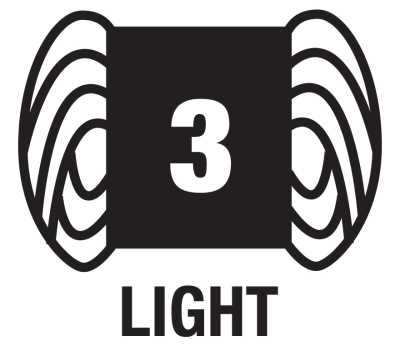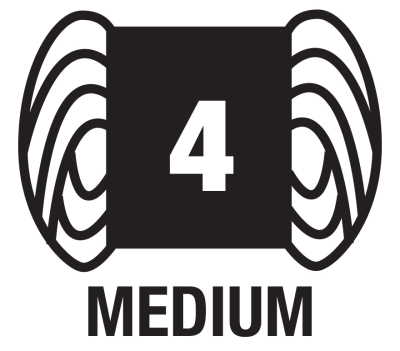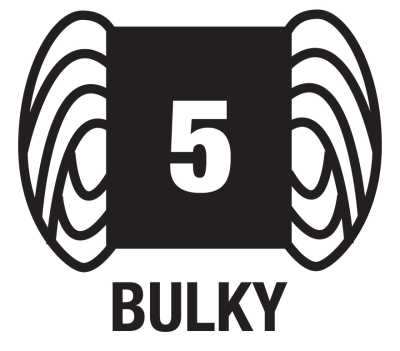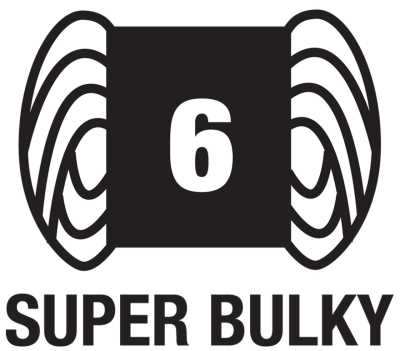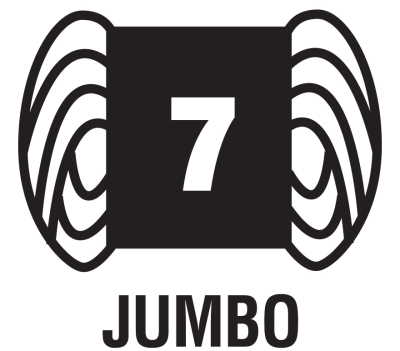 Zero is the thinnest of yarns, and 7 is the thickest or most bulky. In addition, the CYC also labels each yarn weight with a name.
0 Lace
1Superfine
2 Fine
3 Light
4 Medium
5 Bulky
6 Super Bulky
7 Jumbo

Besides the number and name, the CYC also provides us information about plys, recommended needle or hook sizes and gauge to expect when using that weight of yarn. Most of this information is included on the yarn label.
In other countries, you will see Yarn weights described a bit differently.
From thinnest to thickest:
1. lace weight (which is very thin and fine)
2. fingering weight (which is slightly thicker)
3. sport weight (even thicker)
4. DK weight
5. Worsted weight
6. Aran/heavy worsted
7. bulky (a thick yarn)
8. super-bulky (a super thick yarn)
9. Roving
How Do You Know What Yarn Weight You Have? Understanding Wraps Per Inch (WPI)
The label will tell you, but what if you lose the tag and pick up the yarn months later?
There is an easy fix. The yarn weight depends on how many wraps around an inch you can count. Your wraps should be snug but not pulled tight. You can make a yarn wrap out of cardboard, ruler, or even a pencil, or use a commercially available one to wrap the yarn and then count the wraps.
Wrap the yarn around until you have one inch or more around the object you've chosen. Measure off one inch and then count the number of wraps within one inch.
Wraps Per Inch (WPI) by yarn weight
CYC weight WPI
0 Lace 30-40+
1 Super Fine 14-30
2 Fine 12-18
3 Light 11-15
4 Medium 9-12
5 Bulky 6-9
6 Super Bulky 5-6
7 Jumbo 1-4
You can find more information about wpi at Ravelry.

An infographic showing yarn weights, different names to describe each weight, and the number of wraps per inch for each weight category
What Does It Mean by Ply?
Another term often confused with the weight of yarn is ply, and you might hear the yarn is 1-ply or 4-ply. These numbers refer to the number of twisted strands to make the yarn. A 2-ply yarn is made up of two strands twisted together and a 4-ply yarn has four strands twisted together.
Does Ply Affect the Yarn Weight?
Yes and No.
You would assume that the higher the ply, the thicker the yarn. But it doesn't really correspond with weight. Some bulky weight yarns are only 2 ply and some very thin yarns are 4-ply.
Understanding Different Fibers of Yarn For Knitting and Crocheting
Yarn comes from three sources: animal, plant, and synthetic. Each type is then subdivided into specific sources.
Animal Based
We obtain different types of yarn from other animal hair or fur. The most common animals used for yarn are sheep, goats, rabbits, silkworms, and alpacas. But you can also find yarn sourced from bison, yak, camel, llama, and others.
To further break it down, some yarn is named after the breed of animals used.
Wool Yarn
Wool Yarn is a fiber made from the fibers of the animal known as the sheep. According to the International Wool Textile Organization there are hundreds of breeds of sheep, some used for wool, some for meat and some for both.
Wool is a soft, warm, versatile fiber with natural anti-microbial properties. It's also easily felted, meaning it can be easily shaped into various shapes and used for hats, booties, and other accessories.
A downside to wool yarn is that it's often more expensive than other yarn types, and it's commonly dyed by nature.
Difference Between Wool and Alpaca Yarn
Silk Yarn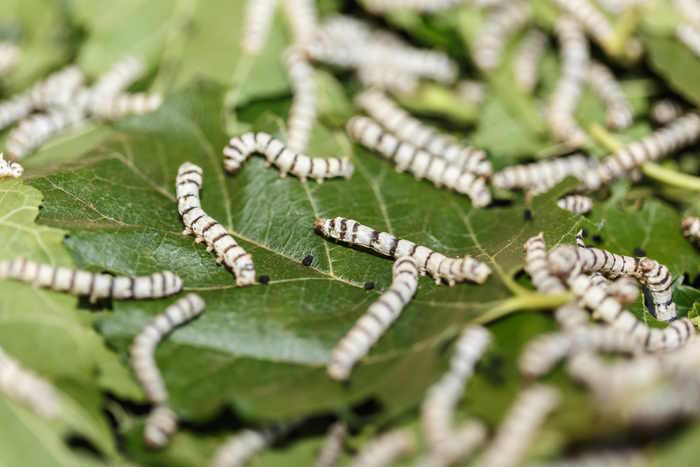 Silk yarn is a type of yarn made from silk, a naturally occurring protein found in the mulberry silkworm. This yarn is soft, delicate, and has a rich sheen.
Silk yarn is exceptionally soft, making it perfect for projects like sweaters, scarves, and bedding. It's also lightweight, making it ideal for dresses, leggings, and jackets.
Silk is also a luxury yarn, so it's not as affordable as other yarn types. It's also not machine washable, so it needs to be hand washed.
Alpaca Yarn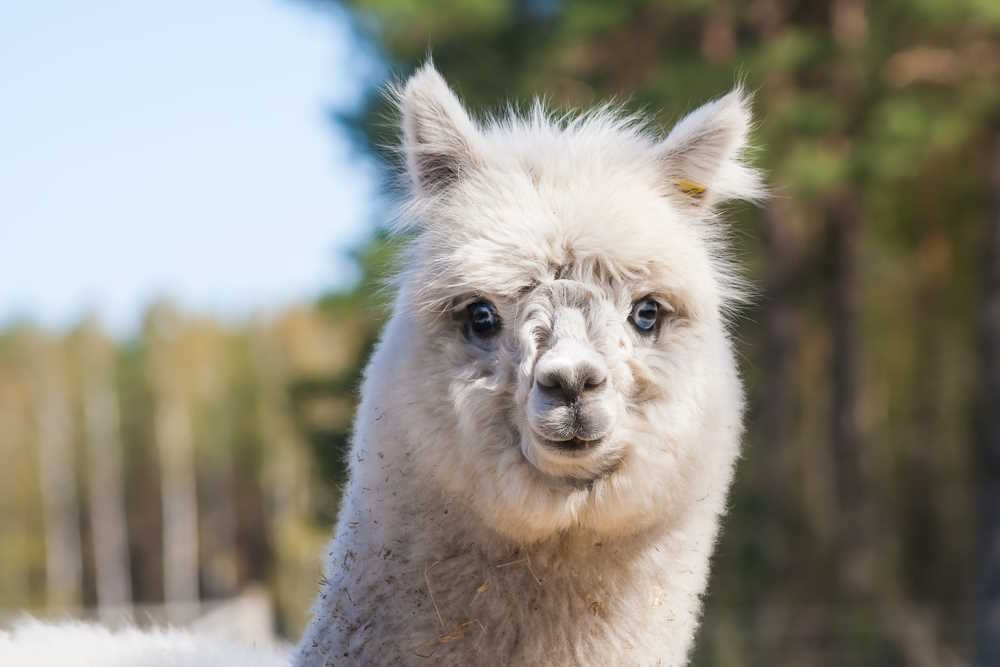 Alpaca yarn is a type of yarn made from alpaca fibers, a type of South American camel. Alpacas are often used for clothing and blankets in the South American Andes, and alpaca yarn is typically produced from this region.
Alpaca yarn is soft, warm, and comfortable. It's also lightweight, making it perfect for accessory projects like scarves, hats, and blankets.
A downside to alpaca yarn is that it's not as durable as other yarn types and has a slightly weaker stitch than different yarns. It's also not machine washable, so it needs to be hand washed.
More about Alpaca and Wool Yarn
Angora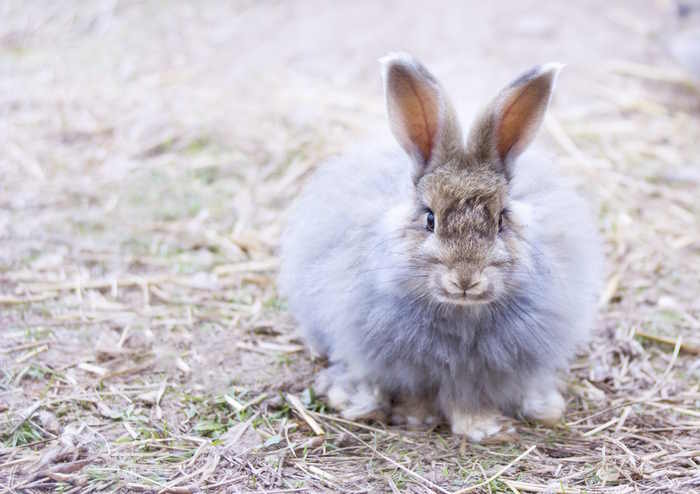 Angora wool is sourced from the angora rabbit. Yarn spun from angora rabbit fiber is exceptionally fluffy and breathable and felts easily. It is also costly, so it is typically blended with other types of threads to keep costs down.
Mohair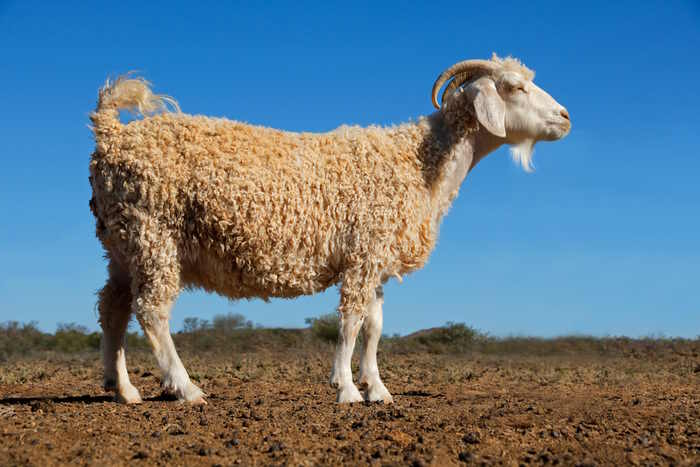 Mohair is derived from the angora goat (not to be confused with the angora rabbit, as above. It is incredibly soft and has an excellent drape. It also has a large halo, making it perfect for imitating fur trim or as doll's hair.
Cashmere
Cashmere wool is spun from the fibers of the cashmere goat's or pashmina goat's coat. Cashmere wool is fine, warm, and has excellent drape. It is also very expensive.
Less Common Animal Sources
Qiviut (kiv-ee-oot) is the down coat of the musko
Lhama
Chiengora (French for "dog and angora") Dog Hair
Camel
Bison
Guanaco – South American camelid similar to Lhama
Vicuña – another camelid native to the Andes Mountains
Yak from the Himalayas
Blends
Blends are what you would expect, more than one type of yarn spun together to produce something new. Many of the more expensive natural yarns are manufactured together to bring the cost down.
If the yarn is a blend, you will see the percentages written out on the yarn label. For example, you might see something like this: 50% merino wool, 25% cashmere, and 25% alpaca.
Yarns Sourced from Plants
Several types of plants are used to make yarn, the most common being cotton. Other plant-based yarns are hemp, bamboo and linen.
Cotton Yarn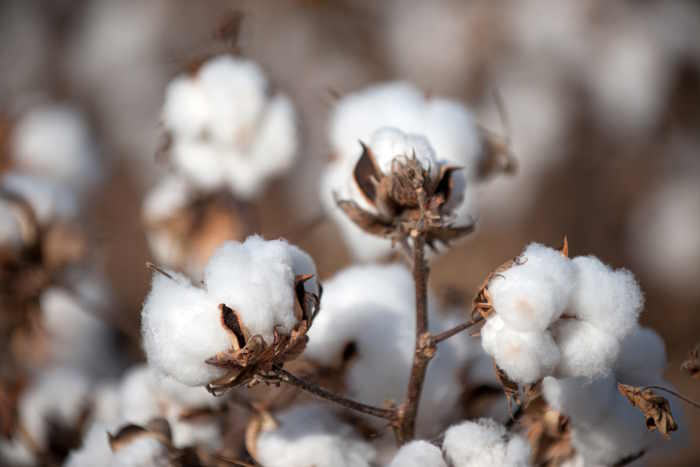 Cotton yarn is a type made from the cotton plant's seeds. The seeds are crushed, producing a cotton-yarn slurry, then spun into yarn.
Cotton yarn is soft and breathable, making it ideal for clothing items like T-shirts and underwear. However, cotton yarn isn't as versatile as other yarn types.
It's often stiff, has limited color options, and tends to pucker when crocheted.
A benefit of cotton yarn is that it can be machine washed, making it easier to clean than other yarn types. Plus, it's relatively inexpensive, making it a great option for beginners.
Compare Cotton Yarn with Acrylic Yarn
Bamboo Yarn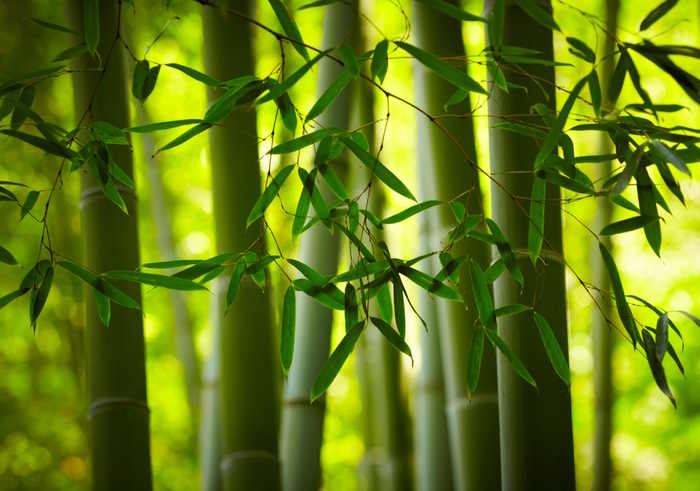 Bamboo yarn is made from the fibers of the bamboo plant, which grows in tropical and subtropical climates. This yarn is often considered a "green" yarn as it's produced without using chemicals on the farm.
Bamboo yarn is delicate, soft, and slightly elastic. It's also somewhat shiny, making it perfect for accessories like hats, scarves, and baby items like blankets.
A downside to bamboo yarn is that it's not as durable as other yarn types. It also tends to split easily, so it can't be used for garment items. Plus, it's not machine washable, so it needs to be hand washed.
Everything you need to know about Bamboo Yarn
Hemp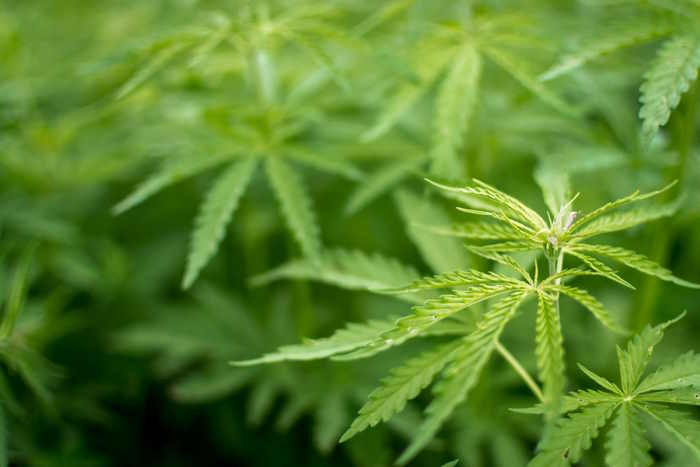 Hemp fibers are from the stems of the hemp plant. The yarn is strong, does not shrink or pill, and is considered the most durable natural textile fiber. Like bamboo, hemp is a hardy and renewable resource.
Linen Yarn
Linen comes from the flax plant, which gives us flaxseed oil. It's strong and inelastic, with a good decent of sheen. But it easily wrinkles, which is very noticeable in lighter colors. It takes dye beautifully and is available in many colors.
Synthetic Yarn
Synthetic yarn is a type of yarn made from synthetic fibers. These fibers are often made from plastic, acrylic, or other manufactured materials.
Synthetic yarn is durable, strong, and machine washable. It's also typically very affordable, making it a popular choice among crafters.
A downside to synthetic yarn is that it's typically scratchy, so it's not ideal for clothing items. Plus, it's not as durable as other yarn types. Synthetic yarn is also typically created as a blend of several different fibers.
Compare Acrylic Yarn with Cotton Yarn
Comprehensive Guide to Homespun Yarns
The Best Yarn for Beginners
Whether you are just now learning to knit or crochet, you might be wondering what type of yarn would be best to use to learn the crafts.  Don't worry, I have you covered.  Check out this article about the best yarn for beginners before trying out some of these more expensive yarns.  You'll be glad you did.
The Benefits of Different Types of Yarn
Wool - Warm, soft, and durable, wool is a natural fiber that's been used to produce yarn for thousands of years. It can also be felted, making it great for hats and other accessories.
Cotton - Lightweight, breathable, and inexpensive, cotton is one of the most common yarns in the world. It can be used for knitting, crochet, and spinning, making it versatile and affordable.
Bamboo - Bamboo yarn is a soft and lightweight fibre that's grown in the tropics. It's also naturally anti-microbial, making it great for projects like scarves, blankets, and baby items.
Alpaca - Alpaca yarn is soft, warm, and comfortable. It's also lightweight, making it perfect for projects like scarves, blankets, and sweaters.
Silk - Naturally lustrous and strong, silk is often considered a luxury yarn. It's also machine washable and lightweight, making it a popular choice among crafters.
Choosing the Right Yarn for the Project
If you are new to knitting or crocheting, you may be struggling with what type of yarn to use. All it takes is one trip to your local yarn shop to make it even more confusing.
Before you go out and purchase the cheapest skein of yarn, let's examine a few factors that will help you make a decision.
Do you have a specific project in mind?
Perhaps you want to learn to knit or crochet so you can make a baby blanket for an expecting mom?

Your choices are more limited because you want to find the yarn that makes the best blanket fabric for an infant. You will likely be working from a pattern so the type of yarn will be specified in the instructions. If it is a yarn that you can purchase easily and is in your price range, stick with what the designer recommends.
If it's not affordable, or you can't find the yarn recommended, you can make substitutes. Before you choose a different yarn, ask yourself these questions:
What is the yarn fiber? Synthetic, wool, plant-based? Try to find a substitute that has the same fiber content.
What is the yarn weight? Choose a yarn within the same weight category.
If you are worried about making the wrong substitution decision, check out this website for guidance. It lists almost all yarns and provides suggestions for substitutes.
Do you Want to Learn to Knit or Crochet, but Don't Have a Pattern or Project in Mind?
The best way to learn the basics of knitting or crocheting is by practicing simple swatches. For example, learn how to make knit or purl stitches if knitting is your goal or basic crochet stitches.
For the best results, I recommend an inexpensive acrylic yarn in a light or pastel color. You are not creating a project but learning the fundamentals of a new hobby. As you begin to gain confidence, try other brands or types of fibers and graduate to making your first project.
Care and Maintenance of Different Types of Yarn
Not sure whether you must handwash an item you created or whether it can be machine laundered?   
No Worries. 
Again, the Craft Yarn Council has come through for us and provided specific labels to be used on yarn specifying exactly how it should be cleaned.  Check your yarn label and then compare them to the symbols below.
Instructions for Using Bleach

Instructions for Using an Iron

Instructions for How to Dry

Instructions for Dry Cleaning

Instructions for Washing

By becoming familar with the symbols used on the Yarn label, you will always know how to care for your finished product.  If you make a project to give as a gift, you should also pass on these directions to the recipient.
How to Care for Wool
If your finished product is made from 100% wool, you will want to assure that you use a good wool cleaner and hand launder the product.  Washing in the Washing Machine may lead to felting which you may or may not want to do.
Check out the Best Way to Clean Wool Items.
Comprehensive Guide to Yarn
Pin for Future Reference