How to Knit for the Beginner

Basic Techniques and Video Tutorials
How to Knit     by Janice Jones     |Last Updated 10-15-2023
Knitting could very well become your next best hobby but before that happens, you will need a few basic lessons.  That is where this site comes into play.  We will walk you through all the basics and before you are finished here, you will be knitting just like the best of them.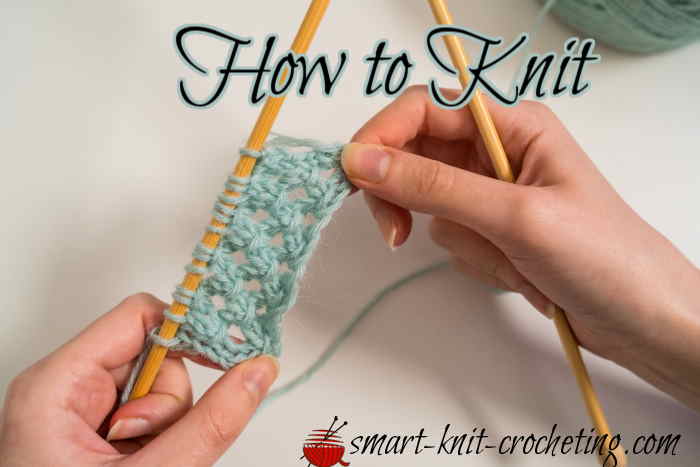 But, where do you start?
When you learn how to knit, don't try to figure out "everything at once". Knitting techniques is so diversified, that even having 20-30 years of experience in knitting, you will still find something you have never head before about your favorite hobby.
Besides that, knitting technique doesn't stay on the same place. Every day thousands of talented designers invent something new like a knitting technique.
Is it really possible to learn quickly how to knit? Sure, it is! Fortunately even basic knitting techniques will allow you to make many beautiful knitting projects. Where should you start? Let's see.... Here is the plan. For any knitting project you will have to know:
Basic Knitting Supplies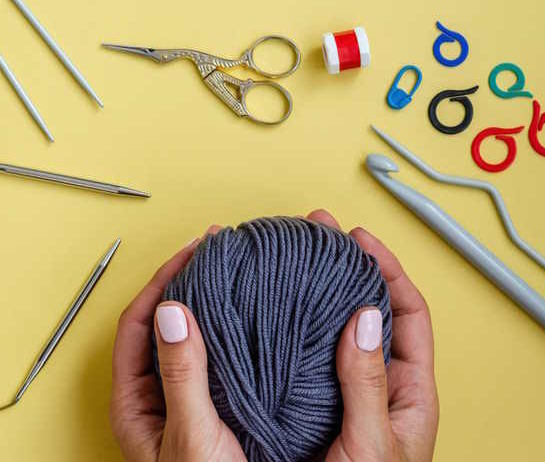 Knitting Supplies
Before you can knit, you will need to pick up a few basic supplies such as knitting needles, yarn, scissors, and a yarn needle.  Before you go out to purchase your first little knitting kit, you will probably do well to learn a bit about what you need and how to decide just what to buy.
If you've ever been to a large craft shop or even online, you'll likely agree that there are almost endless possibilities for items to purchase.  So before you spend your hard earned dollars, may I suggest you start here with some basic information.
What you need to know about yarn and other fibers
What is the best knitting yarn for beginning knitters?
A Beginner's Guide to Knitting Needles
Knitting Needles Conversion Charts
Deciphering Knitting Instructions and Patterns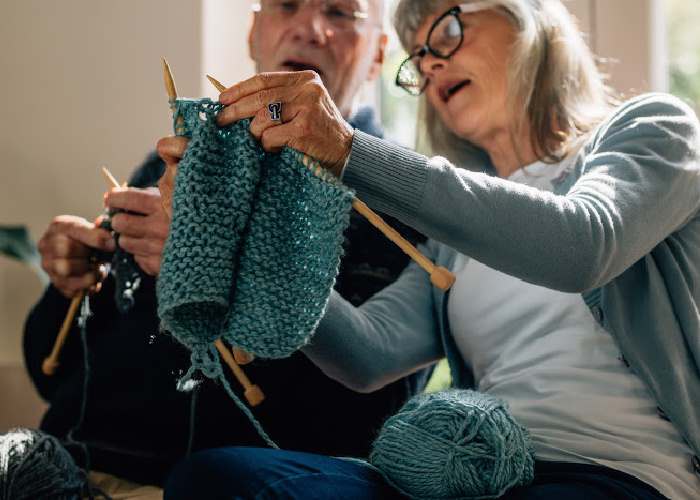 Knitting Instructions and Patterns
Now here comes the fun part.  Sure it is true you don't need a pattern or even an instructional book to learn to knit.  All you really need as a beginner is a pair of needles and some yarn along with a simple tutorial on how to make basic stitches.
But once you get the hang of making a knit or a purl stitch (don't worry, I'll get to that in a moment), you will want to create some.  That is where patterns come it.  Patterns are like the blueprints of projects, they tell you how to make that lovely little item.
But patterns can often be confusing.  In fact, when I first encountered knitting charts, I thought they reminded me of hieroglyphics or pictograms.  So I began to look at instructions as the Rosetta stone for deciphering their meanings.
So to understand a pattern, you'll need a little basic vocabulary and the abbreviations that are used in written instructions.  If you are following a pattern that contains charts, then you'll also want to understand those as well.  Here's some articles to get you started:
Understanding Knitting Terms and Abbreviations
How to follow or read knitting pattern instructions
Learning Basic Knitting Stitches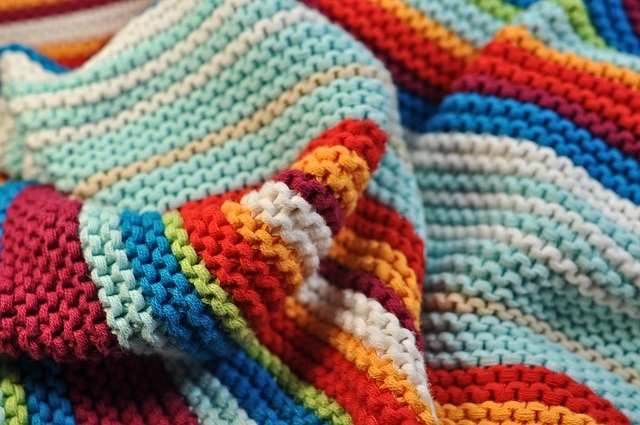 Basic Knitting Stitches
You will be happy to know that there are only a few basic stiches and everything else you will learn builds on these basic techniques.
Learn How to make the knit stitch (garter stitch)
Learn How to make the purl stitch 
Learn how to make the stockinette stitch
Basic Knit Stitches for Beginners
Knit and Purl Stitches for Beginners
Learn about Rib Patterns Knitting
Knit a cable: with or without the aid of a cable needle.
Try out some more basic beginner stitches that just require that you know how to make a knit and a purl stitch.  Here's a few you might want to investigate:
Learn Some Basic Knitting Techniques
Moving On
Knitting is such a versatile hobby.  Knitted projects can be seen in so many different areas.  You might think that clothing, sweaters, hats, scarves, socks and mittens are the only thing to make, but there is so much more.
Circular Knitting: Large and small diameter circular knitting.
Twisted Stitch isn't always an error.

Where Can You learn All of This (And Then More)?
Where to find all this information? Since the majority of people are the visual learners, it is better for learning if you CAN SEE what you are going to do. There are a few options.

Find yourself a teacher (a friend, neighbor, and etc.) who can show you how to do it.
Buy a book which has good pictures and comprehensive explanations. Here is the knitting book I consult from time to time.
Take a ball of yarn, knitting needles, sit in a chair, relax and watch videos. Then try to repeat what they demonstrated to you. Here is a set of knitting videos for your the very first step of the "How to Knit" journey.
Follow this Site.  You knew I was going to say that, now didn't you.  This site was originally started by a very experienced knitter and has pages devoted entirely to advanced techniques.  But once I took it over, I found that may of the basics were just not addressed.  I am going back and filling in the gaps, so you'll find many of the "how to" pages are for the very beginner.
Advanced Knitting Techniques.
This Step will teach you how to read and knit patterns, to use different knitting stitches and techniques, to join parts of garments to each other, and so on. I'll update this Step all the time. There are so many interesting things to learn and to discuss. Let's begin from the links below.
Raglan Sleeves: "Trivia" which make a difference.

Mosaic Knitting: An Easy Alternative of Fair Isle.
Pin for Future Reference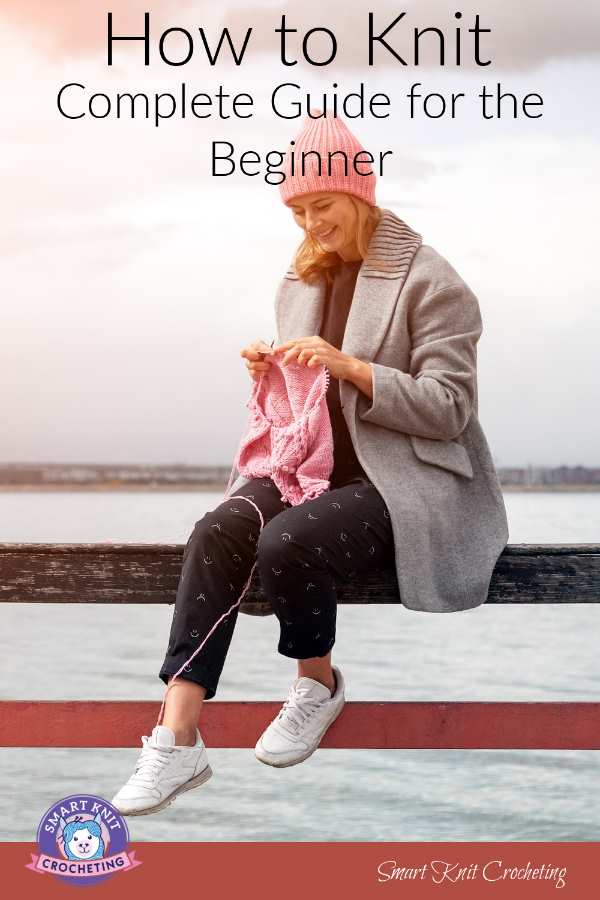 Next Steps in Knitting
Once beginning knitters feel confident in their abilities, they wonder what might be the next step.  Are you wondering if you might be able to make extra money or even a full-time living doing what you love?  Knitting or Crocheting?  
I will be writing some articles in the near future about all the jobs available to those who want to turn their passions into $$$.  In the meantime, feel free to jump over to Jooble and have a look.