Knitting Stitches for Beginners:  Complete Tutorials
Knitting Stitches for Beginners   by Janice Jones   |Updated 09-25-2023
Are you just getting started and think all of these knitting stitches for beginners look too difficult to tackle?  Think again.  I've put together a collection of stitches that use variations of the knit and purl stitches. 
Knitting Stitches for Beginners
Each variation creates a different texture and once you master a few of these, then you can create your own patterns for projects personal to you.

Ready to get started?  Here are the two stitches to learn first:  The Knit Stitch and the Purl Stitch.  Then I'll show you how to combine them to make amazing items.
Knitting Stitches for Beginners
The Knit Stitch or Garter Stitch Pattern
Let's start with the most basic stitch: the Garter Stitch. It's classified under the knit and purl category and it's reversible, which means it looks the same on both sides. To create this stitch, you simply knit every row. It produces a fabric with a textured, bumpy look that's flexible and sturdy.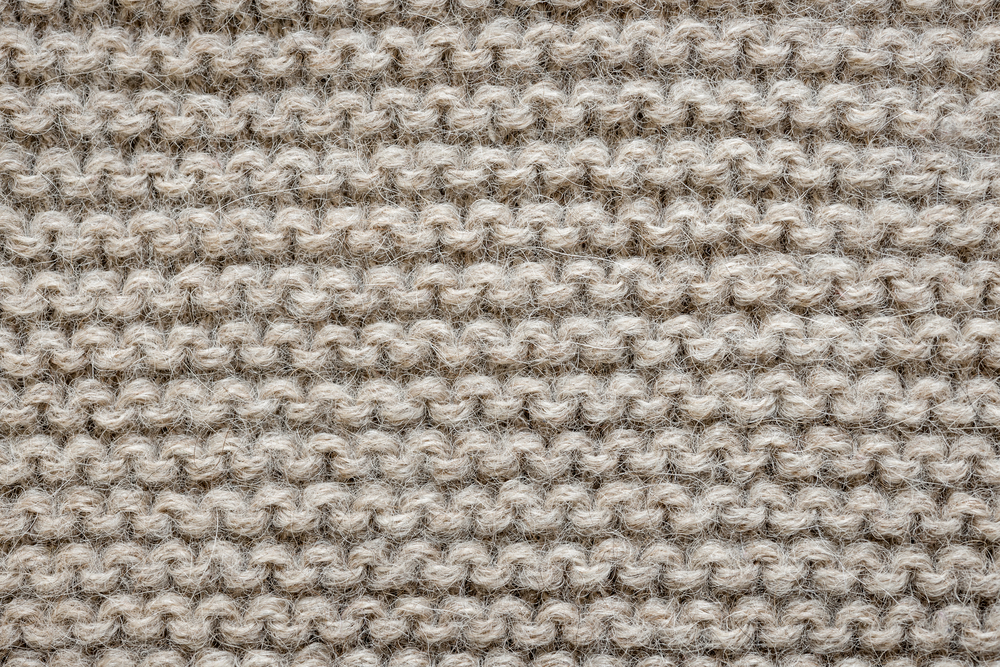 The knit or garter stitch
Check out the tutorial for the garter stitch

Here's the tutorial for the garter stitch variations
---
Stockinette Stitch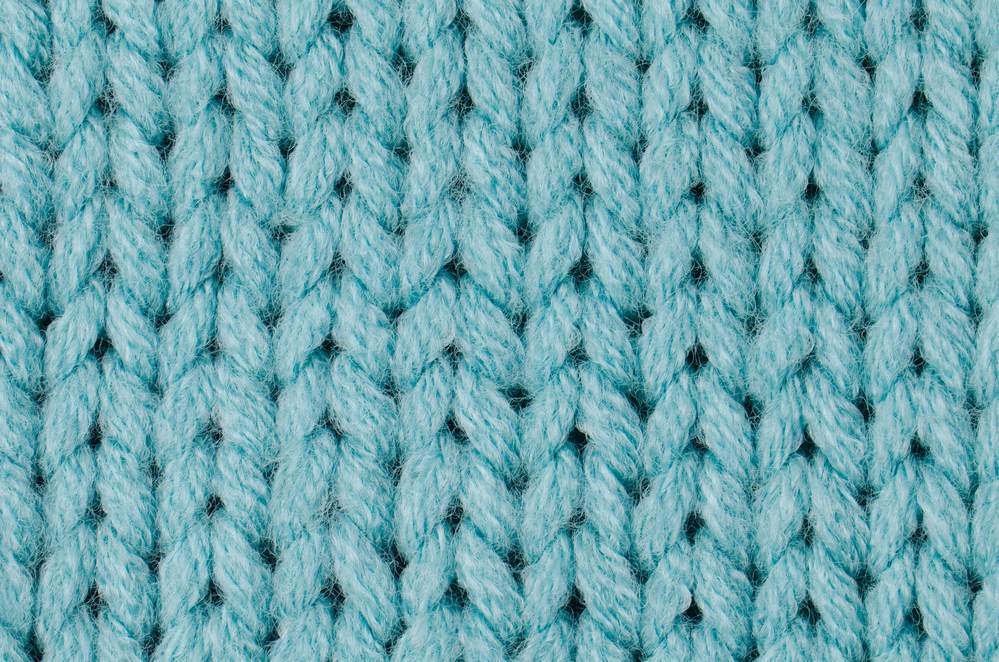 Stockinette Stitch
Next is the Stockinette Stitch, another basic knitting stitch. It's also under the knit and purl category but it's not reversible. You alternate between knitting one row and purling the next.
Before you can make the stockinette stitch, you need to master the purl stitch.
The Purl Stitch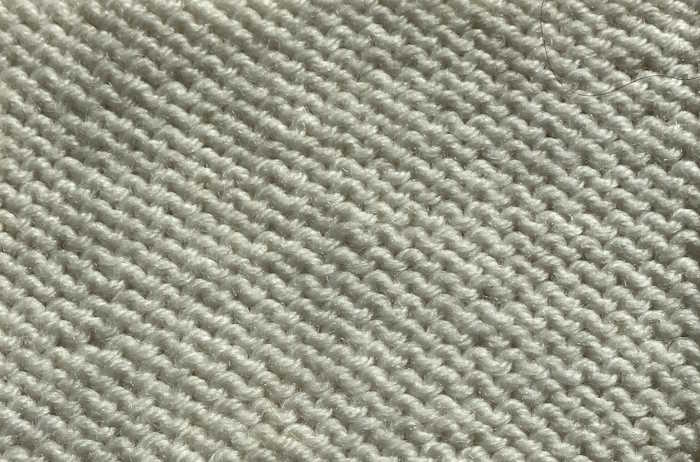 Purl Stitch Tutorial
This is the other basic knit stitch for beginners and if you can do the knit stitch, you can make the purl stitch.
Find out how to make the purl stitch.  Once you've mastered these two stitches, the rest is easy.  The next set of knitting stitches for beginners use variations of these stitches to make a wide range of textured fabrics.
---
Types of Knitted Stitches
Rib Stitches
Slip Stitch Patterns
Reversible Stitch Patterns
Cables
Lace and Eyelets
Knit and Purl Stitches
These are often the easiest and first stitches that beginners learn.  The only requirements needed to learn these patterns include how to make a knit stitch and how to make the purl stitch.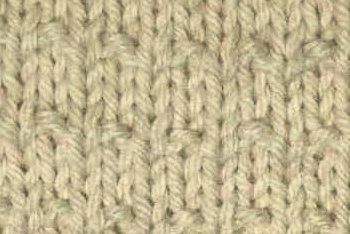 Andalusian Stitch
Knit Box Check Stitch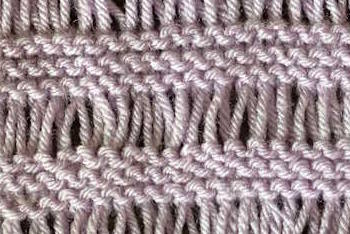 Drop Stitch Garter Pattern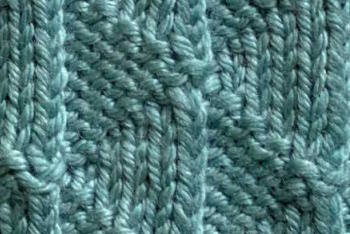 Flying Geese Knit Pattern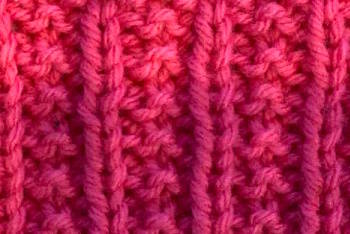 Knit Iron Stitch Pattern
---
---
Rib Stitches and Rib Patterns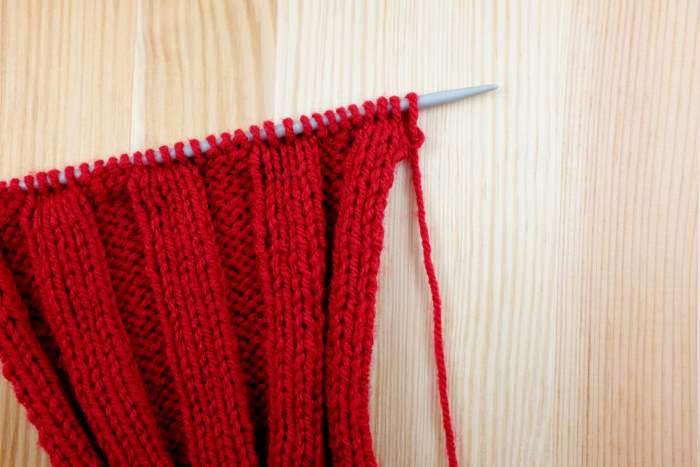 Rib Stitch
You'll find the rib stitch pattern on the lower edge of garments such as sweaters with it repeating on the cuffs and neckbands.  Ribs are stretchy so that a the sweater can be pulled over the head but then close again for a snug fit.
Check out the tutorial on the rib stitch
There are more than one rib stitch.  This article covers several of the more common types of rib stitches including the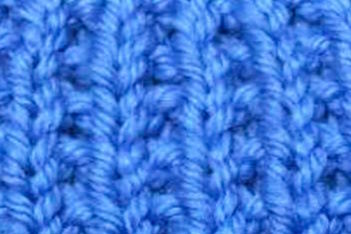 Knit Broken Rib Stitch
For example, you can combine different numbers of knit and purl stitches to create various patterns.
Single Rib (K1, P1)
Double Rib (K2, P2)
4 x 2 Rib (K4, P2) then P4, K2
All tutorials for rib stitches can be found at knitting rib stitches.
---
---
Slip-Stitch Knit Patterns
Slip stitch knit patterns make use of one simple technique:  slipping a stitch from the left needle to the right needle. 
Not only can you make some very interesting textured designs, but slip stitch techniques can also add color work to your repetroire of skills. 
They are a bit more complicated than simple knit and purl stitch patterns, but still well within the ability of beginners.
---
---
Cable Stitches
Entire books have been written about making cables and the number of different cable patterns boggles the mind.  Here an introduction to help you get started.  While not difficult it can be a little cumbersome getting used to hold needles along with cable needles as you knit along a row  or round.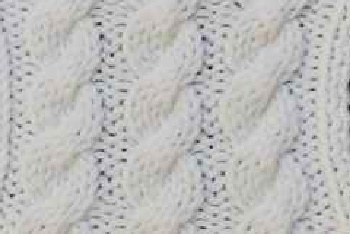 Simple Cable Pattern
---
---
Knit Lace Stitches
Knitting lace can be very intiminating for beginner knitters and for many designs, rightly so.  Creating a lace pattern can be as easy as simple yarn overs and eyelet designs to quite complete patterns that may challenge even advanced knitters.
Here's an introcution to lace knit stitches for the absolute beginner.  Learn what it takes to create lace, the pros and cons, and how to create simple lace designs using just knit, purl and decreases stitches.
Learn how to make simple Knit Lace Stitches.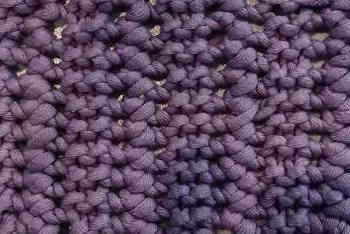 Knit Garter Lace Stitch
Feather and Fan Knitting Pattern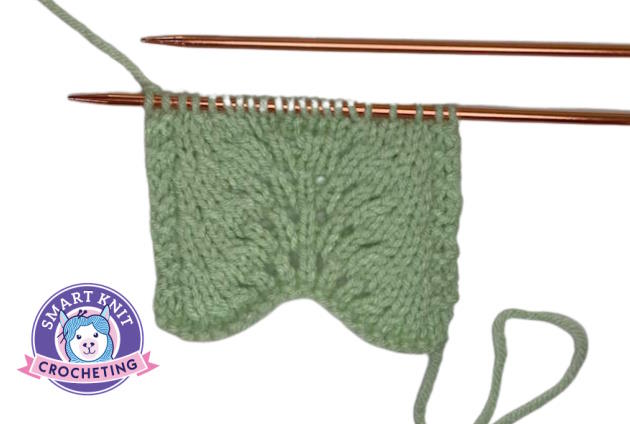 This stitch is not as difficult as it looks because it is made up of knit and purl stitches with the addition of yarn overs and decreases.
Learn how to make the Feather and Fan Knitting Pattern
Reversible Stitches
When you get ready to create a blanket, scarf or cowl, or even an easy dishcloth/washcloth, you may want the front side (public) and the back or reverse side to look the same.  That is where reversible stitches come in.  
Both sides look identical or almost identical which makes your project reversible.  There are many different types of stitches that fall in this category.  Some are simple knit and purl stitches, others fall into the category of ribbing, and others are more complex.