Seed Stitch Knitting:  Another Beginner Stitch That is Easy to Learn
Seed Stitch Knitting   by Janice Jones   |Published 05-08-2023
At some point the knitting beginner is going to discover that names and terms are not universal.  I know it really confused me when I started to learn all the knit stitches that depending on where I lived in the world, the same stitch had different names.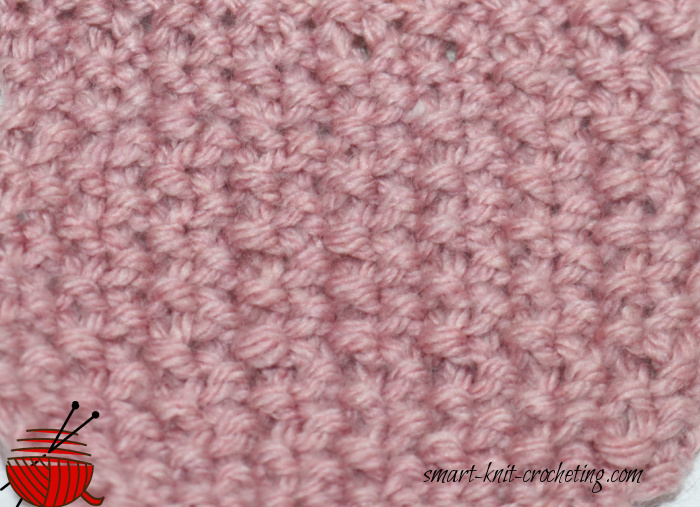 Seed Stitch Knitting
What is a beginner supposed to do?

Well, I'm in the U.S., and this stitch is called the seed stitch.  But you may know it is the moss stitch, the linen stitch, the woven stitch or the granite stitch.
In any case, it's an ideal beginner stitch that you can use in a multitude of patterns that need a cute textured patterned fabric.
The Seed Stitch in Knitting
Take a look, this simple textured fabric looks like a bunch of little seeds.  It is created by knitting and purling stitches in a very easy pattern and can be created with an even or odd number of stitches.
Even Number of Stitches:  Seed Stitch Knitting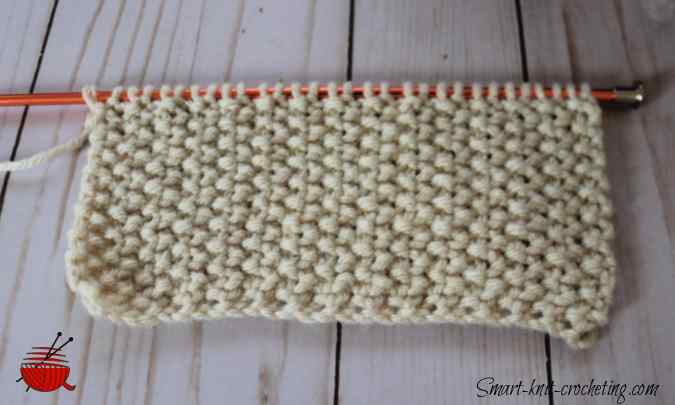 Row 1:  Knit 1, Purl 1
Row 2:  Purl 1, Knit 1
You are basically knitting all the purl stitches and purling all the knit stitches.  
Any Number of Stitches

Just remember to knit the purl stitches and purl the knit stitches
Double Seed Stitch / Double Moss Stitch
This is just a small variation of the Seed or Moss Stitch.  Rather than knitting the purl stitches and purling the knit stitches, you knit 2, purl 2 and then purl 2 and knit 2.  That's it!
What Does the Seed Stitch Pattern Chart Look Like?
Knitting charts come in handy when you begin to make more complicated project.  The knitting chart for the seed stitch is an easy way to begin learning how to read a chart.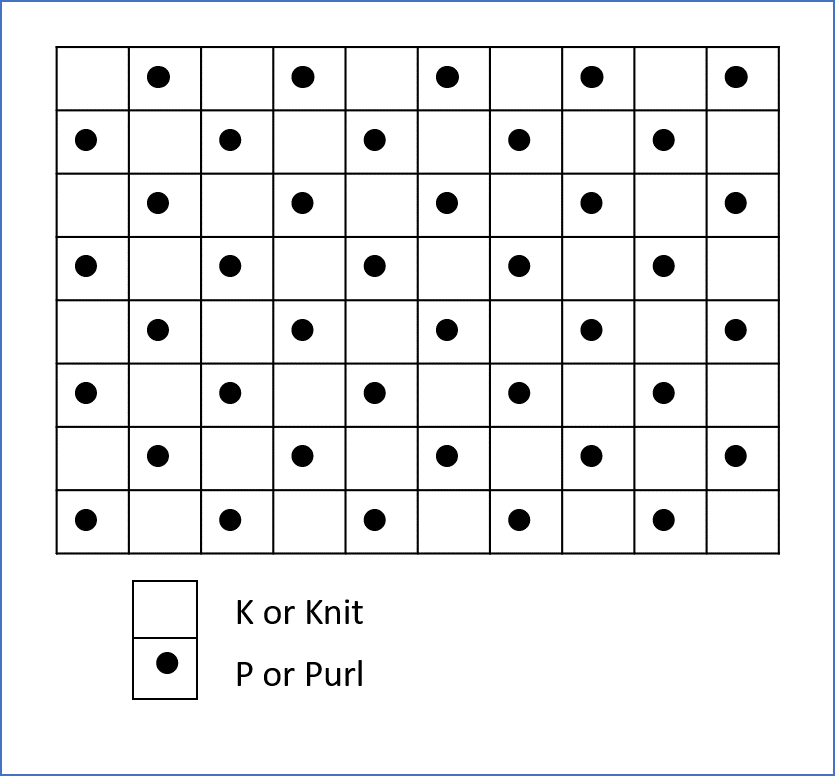 Knitting the Seed Stitch, Pattern Chart
What Can the Seed Stitch Knitting Be Used For?
The seed stitch is such a versatile stitch.  You'll find it used in blanket and scarf patterns, wash cloths and even sweaters.  It also makes a nice edging for projects using the stockinette stitch.
Since it is reversible, you can create any type of project that calls for  both sides to show, such as a scarf.
Knit a Seed Stitch Dishcloth
How to Know When To Knit and Purl a Stitch
You could always either say or think, Knit, Purl, Knit, Purl, but...
that gets old very quickly.  So it helps to know what the purl and knit stitches look like so if you get distracted, you will always know what stitch to do next.  Let's take a look at what the purl and knit stitches look like in the seed stitch pattern.
The Knit Stitch
In the picture below, the knitting needle is pointing to a knit stitch.  When you see this on your left hand needle, you will know that you must purl that stitch.
How the Knit Stitch Appears in the Seed Stitch Pattern.
The Purl Stitch
In the row you are about to work, the purl stitches are easy to identify.  They look like little bumps (or seeds).  You will knit each one of these little purl stitches.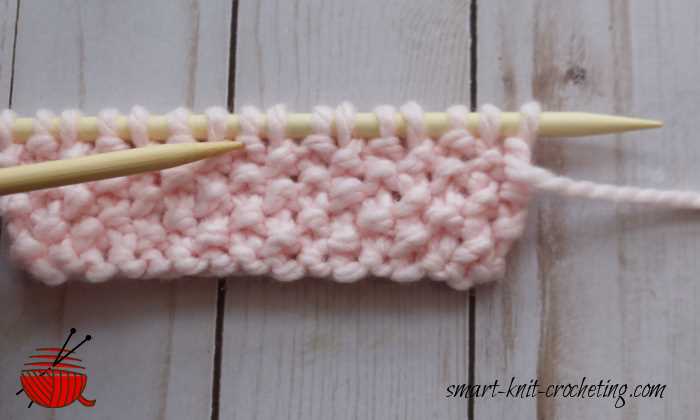 How the Purl Stitch appears in the seed stitch pattern.
Did you find this tutorial helpful?