How to Crochet Doilies

Crochet Doilies  Re-written and updated by Janice Jones   |11-28-2022
Your grandma may have had doilies on her beautiful side tables to protect the finish on the wood from being accidentally scratched - or just because she loved the lacy pattern with the dark wood showing through.
But why are we talking about Doilies in the 21st Century?
There will always be a fascination with old methods that find new homes years later using modern techniques and especially new yarns.
Three Basic Techniques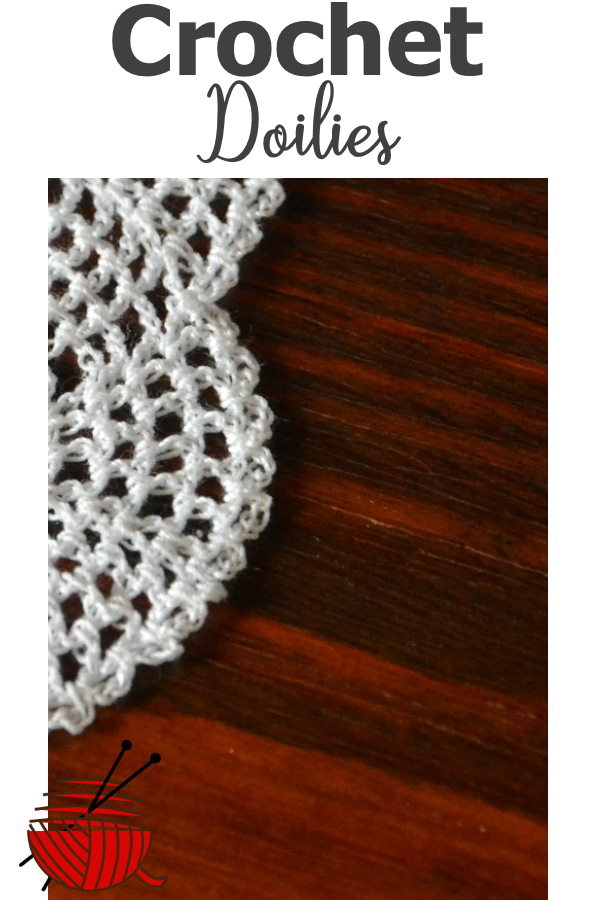 Three of the most basic ways that crochet doilies are made is with filet crochet and crochet motifs.
Crochet Doilies Using the Filet Crochet Method
I think that the filet doily pattern is the easiest one to follow.
Besides allowing you to create any shape or size, it has clear lines and looks simple.  
What is the Crochet Filet Method?
Filet crochet is a technique that combines solid blocks of crochet (usually double crochet stitches) with open blocks that are made with chain stitches. It sounds easy and it's really not hard, but probably not the most beginner-friendly crochet technique to tackle.
With open blocks next to solid blocks, you can make pictures and patterns of virtually anything.
Filet crochet is done from a chart, either a filet chart or a stitch chart.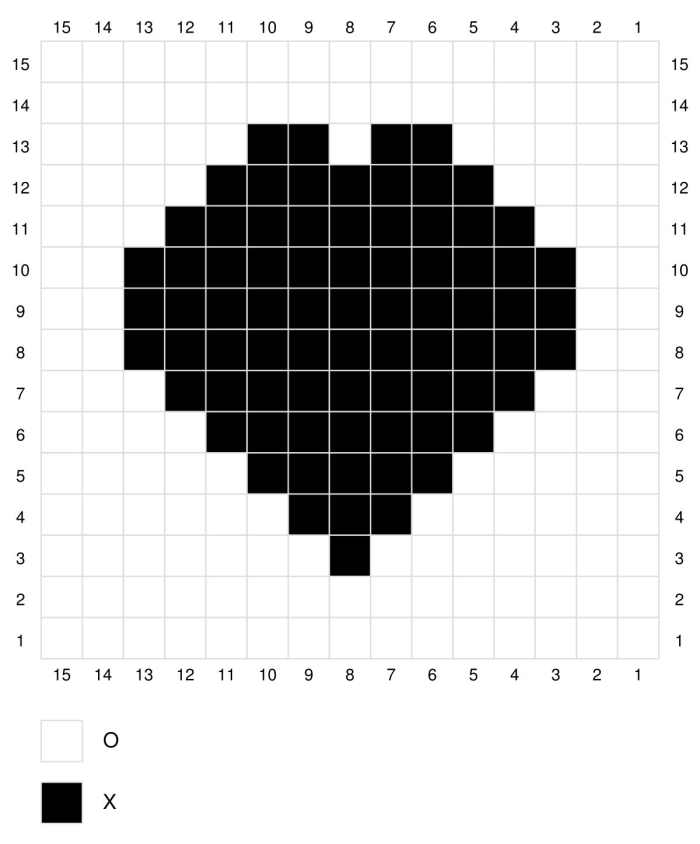 Some patterns for the filet crocheting doilies can be found on the Filet Crochet Doilies page.
Crochet Doilies from Motifs
Another way that doilies are made is by starting by making motifs.
What are Crochet Motifs?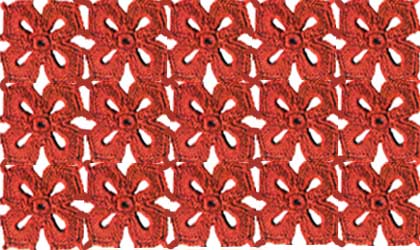 A crochet motif is any small crochet shape (circle, square, hexagon, triangle, etc.) that is first made and then joined together to make a larger product.  A granny square blanket is an example of combining square crochet motifs to make a larger product.
Doilies can be made by combining different small motifs to form something larger.  Sometimes the motifs are all one size and other times, the doily is created using several different sized motifs.
Reading Crochet Motif Patterns
Some crochet motifs used in making doilies and other crochet projects can get rather intricate and written instructions become cumbersome. 
For that reason, charts are used as a way to visualize what the motif will look like.  Many crocheters find they are easy to follow than long-winded written instructions.
Learning to read crochet patterns is all part of learning to crochet.  It first requires an understanding of crochet stitch symbols.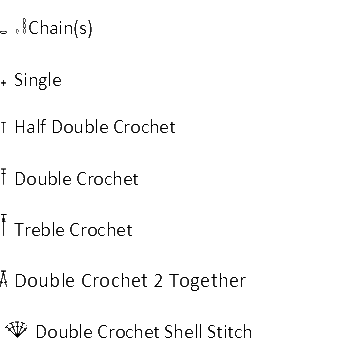 Crocheting instruction about reading patterns in rounds and doily patterns which use this technique can be found at Crochet in rounds - Learn to Read Crochet Charts. 

Connecting Crochet Motifs to Make Doilies
Once you have figured out how to decpher crochet symbols and read crochet charts, you will be on your way to making small motifs that can be connected to create doilies.  
There are many different ways you can connect or join your motifs.  Three of the more common methods are to join as you go, sew them together with a yarn needle or crochet them using various patterns.  Check out how to join crochet motifs for more information.
A 70-Year-Old Crochet Motif Example
My grandmother crocheted this doily in the late 1950s.  It's held up over time, though it does show some yellowing with age.  This is a perfect example of creating many little motifs and then following a pattern for connecting them into a lovely design.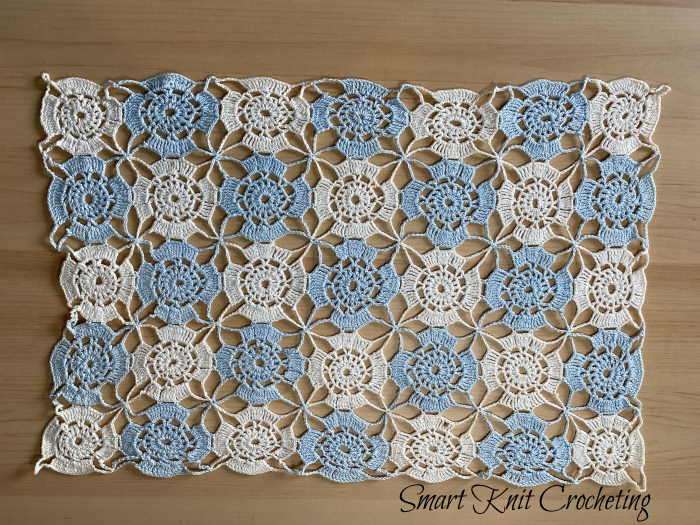 If you are lucky enough to come into some antique crochet doilies, one way to display them is through framed art. But that is just one example.  If you're interested, DIYEverywhere has come up with at least 15 ways to repurpose old heirloom doilies.
Crocheting in Rounds
While rewriting this article from the previous author, I struggled with this technique which the original author described as still a third way to create doilies.  To me, it felt rather redundant, but after giving it some thought, it could be considered a different way.
Crocheting in the Round simply means starting at the center with either a chain of three or more and connecting them with a slip stitch.  The other way to start is with the magic loop or circle which is quite popular. 
From there you can make a motif as described above or continue to work on the shape until it is done.  In this way, you are finished when the shape is done.  In other words, the motif is the doily.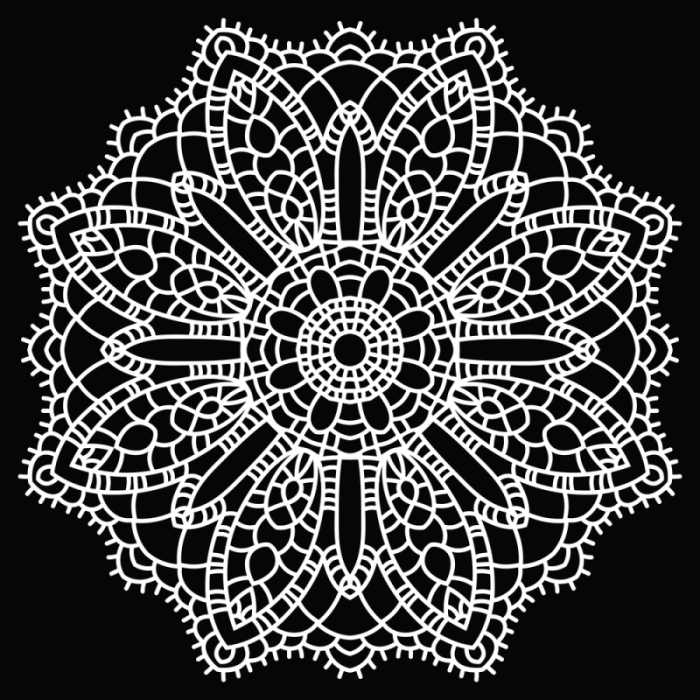 There are no any restrictions for your creativity when you make doilies of motifs.
Zillions of shapes, techniques, ways to connect motifs together, possibility to combine different materials allow you to create both unique art work or just a simple doily. Just don't be afraid to experiment.
Last Words About Crochet Doilies
The earliest known printed crochet pattern was published in the Dutch magazine "Penelope" in 1824. Hence, crocheting is not a very old technique.
What amazes me the most is that the process of creating more and more new patterns and crocheting techniques doesn't stop. Why? Is it just a fashion?
Doesn't appear to be.
Perhaps anything done by hand is alive. Unlike machine-manufactured products it has some special spirit and value.
As for  doilies, they were out of fashion many-many times. But in some mysterious way they always came back. I wonder why...
You know what they say, What's Old is New Again.