Site Map:  Index of All Pages on this Site
Last Updated on September 25, 2023
I call it a Site Map, but you might think of it as a Table of Contents or Index of all the pages on this particular website, smart-knit-crocheting.com. 
On the Site Map to find whatever you're looking for fast as I'm working on increasing the usability so that every project, every tutorial, every page is listed in one place, right here, the Site Map.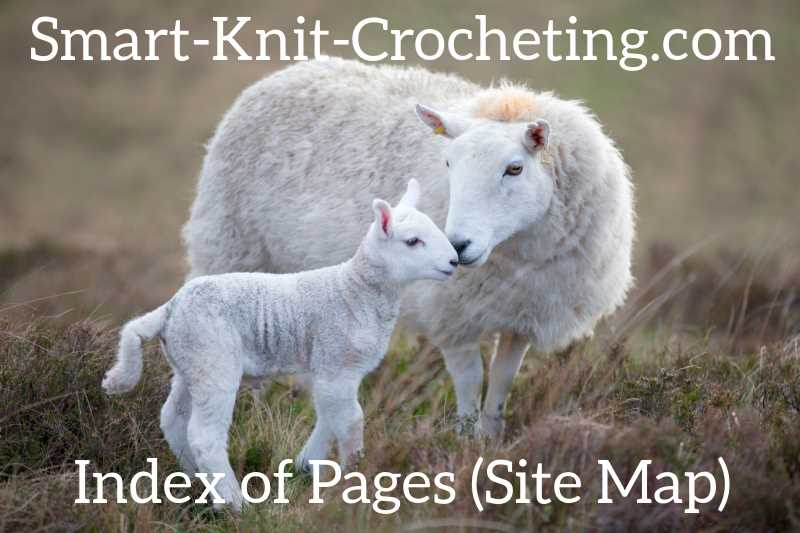 Another way to find the answer RIGHT NOW is the search bar at the top of each page on my site directly below the header image.

Still Can't find what you need?
Then contact me.  It's very possible I haven't created a page that addresses your issues or problems, but I'm very happy to do so.  Let me an email message and I'll get back to you as soon as possible.
Quick Links:
Resources for Knitting and Crocheting
Learning About Yarn
CROCHETING
How to Crochet
Crochet Stitches:  Tutorials
Free Crochet Patterns
KNITTING
How to Knit
Knitting Stitches:  Tutorials
Knitting Projects