Free Knit Sand Stitch Dishcloth
Free Knit Sand Stitch Dishcloth: Ultra Beginner Friendly Pattern
Free Knit Sand Stitch Dishcloth   by Janice Jones   |Published 1-9-2023
The knit sand stitch is truly an easy beginner friendly pattern that is created with knit and purl stitches and uses a two row repeat. 
It also results in a lovely textured fabric that looks like little grains of sand.  On the right side of the fabric, the specks of sand are visible, but on the wrong side or non-public side, it looks like ribbing.  Since the right and wrong side are not the same, we call that a non-reversible fabric.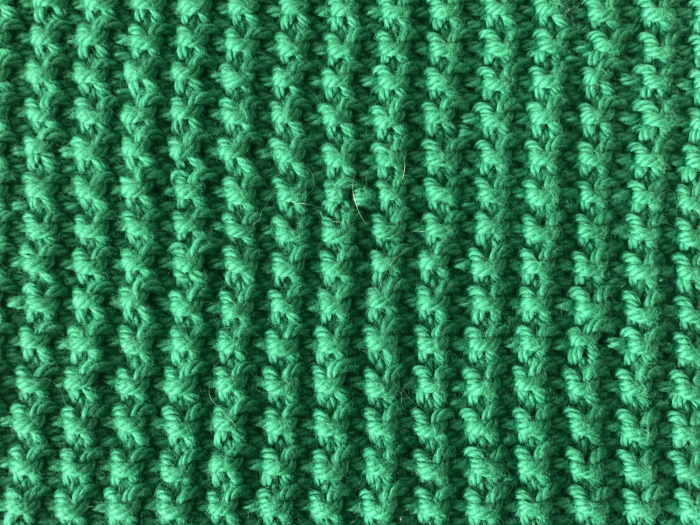 Knit Sand Stitch showing the right side.
How Do You Make the Knit Sand Stitch
The sand stitch is easy to make and easy to memorize.  It is a two-row repeat meaning that there are only two rows of instructions that are repeated for as long as you want your fabric to be.
Multiples of 2 + 1 or an odd number of stitches
Row 1:  P across
Row 2:  K1, *P1, K1,* to end of row
Repeat rows 1 and 2 for the pattern
Abbreviations
k = knit
P = purl
st = stitch(es)
CO = cast on
Notes
This pattern uses Number 4, (from the Craft Yarn Council) 100% cotton yarn (Hobby Lobby, "I Love this Cotton").  You can use whatever type of cotton yarn that you like, in whatever color you choose.
This pattern uses US English terminology.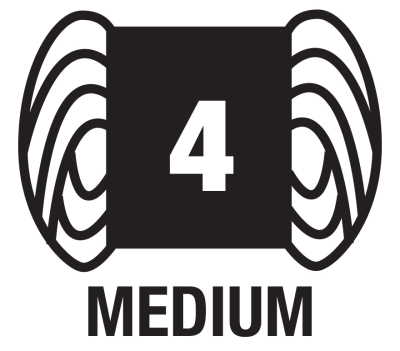 Craft Yarn Council, Number 4, worsted weight cotton yarn.  You may use a thicker yarn such as a number 5, but adjust your knitting needle size to a larger needle.
Supplies
100% Cotton Yarn
US No. 8 (5.00 mm)
Scissors
Tapestry Needle
Skill Level

Measurements
One free knit sand stitch dishcloth measures 8" by 8" square. (about 20.3 cm by 20.cm)
Directions for the Free knit Sand Stitch Dishcloth
CO 41 sts
Row 1: (RS): P across row
Row 2: (WS): K1, *P1, K1,* repeat from * to end of row.
Repeat these two rows until the cloth measures 8 inches (20.3 cm.) long.  Bind off in pattern.  Weave in ends.
Optional:  Knit Loop for hanging:  Bind off, but leave a long tail.  Using garter stitch, pick up and knit 3 stitches from the corner of the bind off edge.  Continue kniting 3 stitch rows until loop reaches 3 inches or desired length.  Bind off.  Take free end onto the bind off edge of the dishcloth.
If you prefer, you can crochet a loop for hanging.  After binding off, leave a long tail.  SC in 3 stitches from the corner of the bind off row. Sc, turn.  Sc in next row, 3 sts.  Continue until you reach your desired length or 3 inches.  Use the last of the yarn tail to sew loop edge to dishcloth.  Weave in ends.
The Knit Sand Stitch is Not Reversible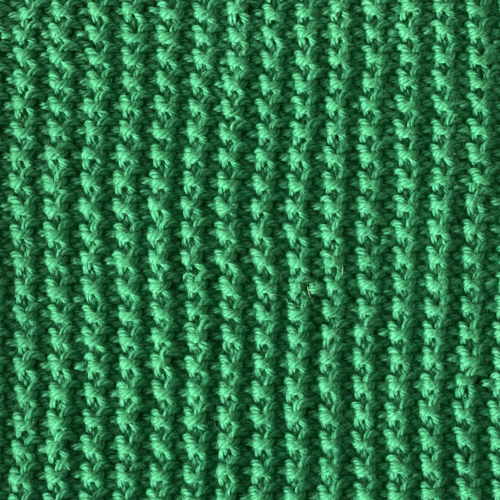 Knit Sand Stitch Right Side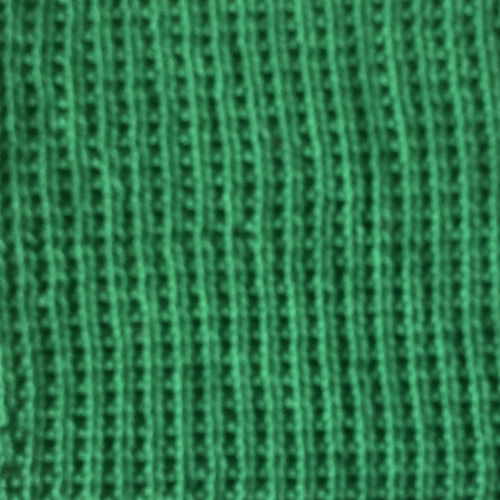 Knit Sand Stitch Wrong Side