Free Knit Stockinette Stitch Dishcloth Pattern
Free Knit Stockinette Stitch Dishcloth by Janice Jones   |Published 03-26-2023
This free stockinette stitch dishcloth pattern is a great first project for anyone just learning how to knit. 
Other than a simple stockinette stitch pattern, meaning knit one row, purl the next, the only other design element includes a garter stitch border.  The border is added so that the dishcloth will lay flat without curling.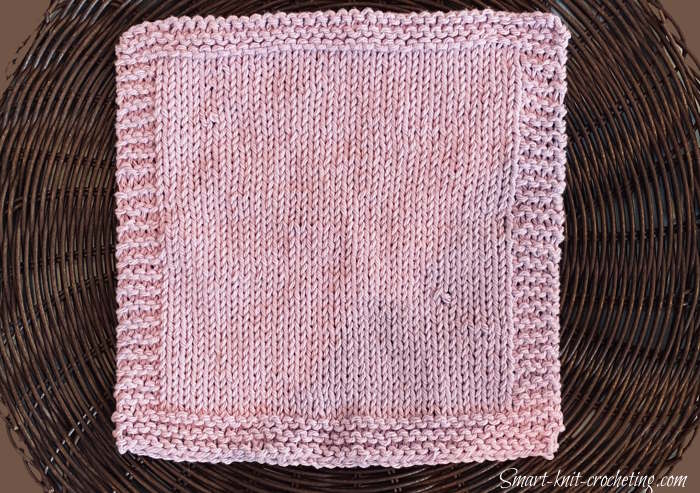 Skills Needed to Complete this Free Knit Stockinette Stitch Dishcloth
This is a very basic pattern that requires few skills.  These are the few skills you will need to know to complete this project.
Weave In Ends
Skill Level

Abbreviations
Hdc - Half Double Crochet Stitch
Ch - Chain
For this project, you will want to get some bulky weight yarn (CYC #5), a US Hook #K (6.5 mm), scissors, and a tapestry needle with an extra large eye for weaving in ends.
Finished Measurements
Gauge
The actual gauge is not important in this project.
Project Notes
All instructions are written in U.S. terms.
Skills Needed for this Project
Cast on 37 stitches.
Rows 1 - 4 Knit all stitches.
Row 5:  K4, Purl to last 4 sts.  K4.
Row 6:  K across
Row & 7 and beyond, Work Rows 5 and 6 until piece measures 7.5 inches or desired length.
Last 4 rows:  Knit across.
Bind off
Weave in End.
Free Knit Stockinette Stitch Dishcloth Pattern:  Pin for Future Reference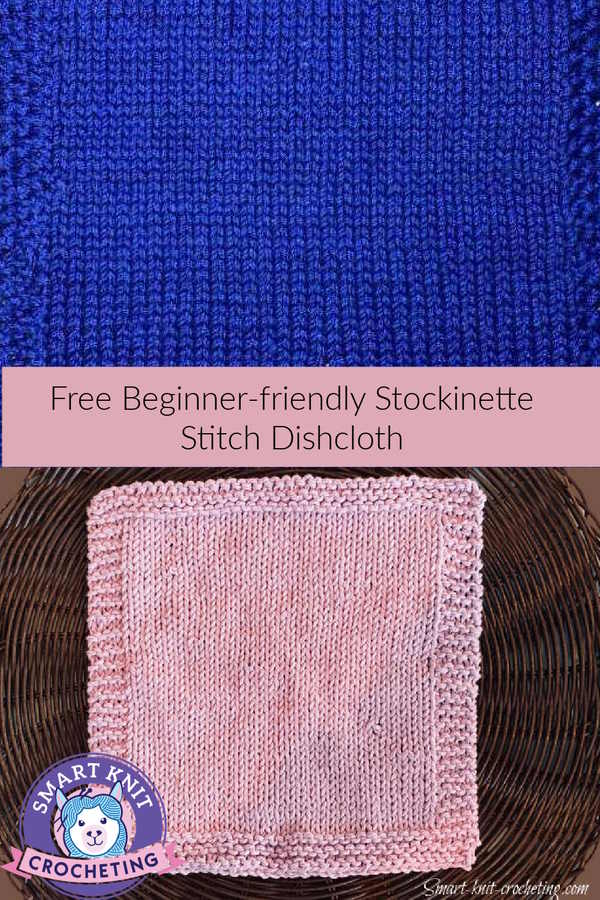 Ready to Try Another Dishcloth Pattern
Go back to 15 Free Knit Dishcloth Patterns, or Click on the photos below to go directly to the free patterns.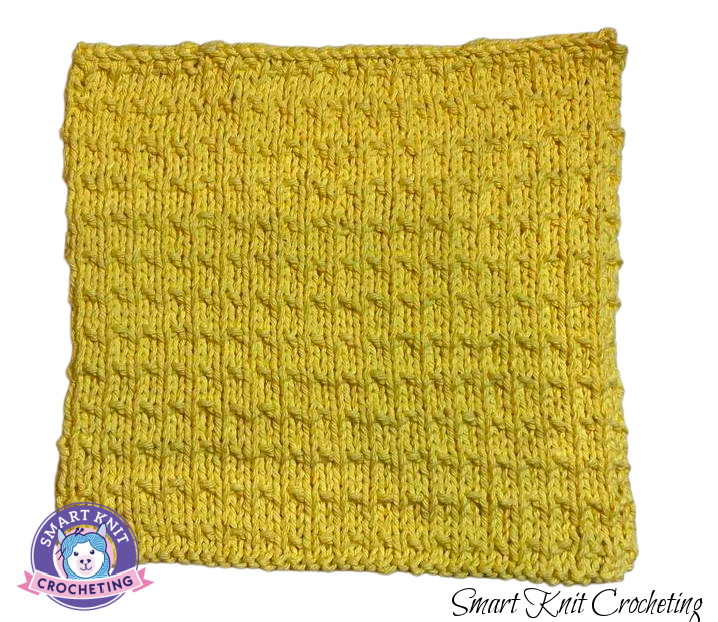 Andalusian Stitch