Garter Stitch

The ONE Stitch To Start With

Garter stitch is one of the first stitches a beginner knitter learns, but it doesn't stop there.  This is such a versatile stitch, and is the foundation of so many others.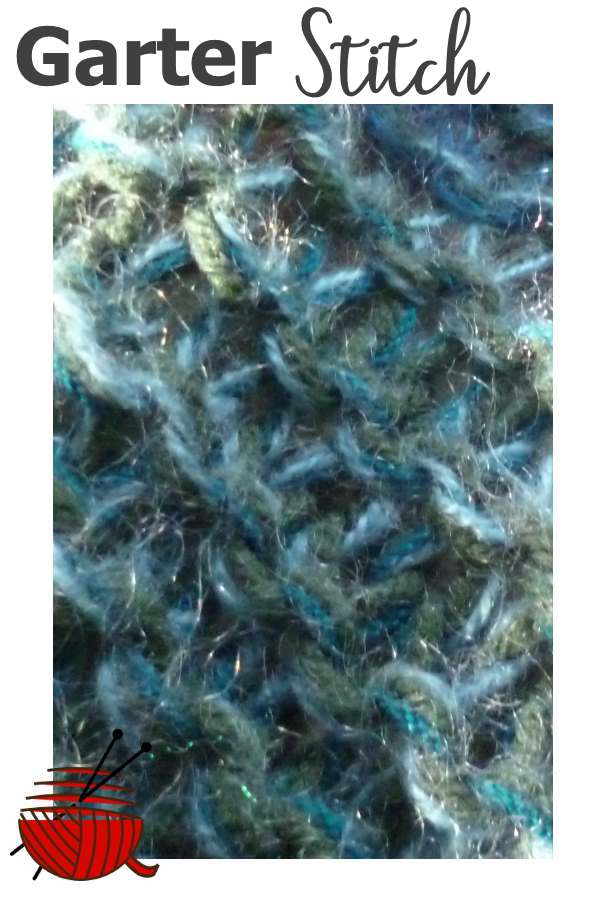 The technique you'll learn here consists of casting on, then knitting. 
The casting on process is something that you adapt to, over time. Everyone does it differently, there is no one way that you need to learn.
This video shows one method of casting on.  The garter stitch knitting is pretty much the same for everyone - knitting into the front of the stitch is what gives it that wavy, bumpy appearance.

The typical size of needles is whatever you're comfortable to start.  Don't use something so small that you can't see what you're doing - only experienced knitters can knit without looking! 
The yarn should be thick enough to not show all the holes - large needles with small sized yarn will make lace, which may be something you want if you're knitting a shawl but not for other projects.
Good projects to make with garter stitch are simple sweaters without much shaping, blankets, a dog sweater, and more.

Practice by making some squares of this stitch, to get the hang of casting on, and also casting off at the end.
Tip; use your samples and test swatches to sew into a blanket - the textures of all your tests will make a great project.

---
Home

›

How to Knit

› Garter Stitch
---