Yarn Labels:  Understanding What They are Telling You
Yarn Labels:  Understanding the Terminology
Yarn Labels     by Janice Jones     |Updated 08-11-2023
If you are like many, and I'm included, trying to decipher what the label is trying to tell you is daunting. 
One of the best reasons for taking up either knitting or crocheting is the Yarn.  There are so many on the market these days in every possible color and texture.  Yarns can be made from natural fibers such as cashmere, angoras, and alpacas or human-made acrylic and nylon and anything in between.  But before you can purchase that first ball of Yarn, you need to know a little about what the label is trying to tell you. 
There is some necessary information on most yarn labels that will be of interest to you.
The name of the Yarn and manufacturer
The amount of Yarn in the skein listed as yards, ounces, meters, and grams
Care Instructions such as whether it is machine washable or needs to be hand washed
The color and color lot;  the color is listed as a word and number  and the color lot will be a number
The type of fiber present;  If it includes more than one fiber, the contents are usually included in percentages such as 97% acrylic and 3% other fibers
If it contains a free pattern, it will also include the recommended crochet hook size or knitting needle size, the number of balls or skeins needed to complete the project, and the difficulty level.
To make it a little easier to understand, The Craft Yarn Council has provided some industry standards. yarnstandards.com

Yarn as Categorized by Weight
Take a quick look at the yarn section of your favorite craft store, and you will immediately notice how different yarns look based on their weight. 
Some yarns are very thin and are meant to be used in intricate pieces and baby garments. In contrast, others are so thick that the yarn fiber's circumference is wider than my fingers.
There is a type of Yarn available today for any project that you could conceive and plenty of unique patterns that work well with all of them.  Choosing the correct category of Yarn is the key to your next project's success. 
Here are the standard weights of yarns available today, but if you need more information about specifics, the Craft Yarn Council will be able to help you.
https://www.craftyarncouncil.com/standards/yarn-weight-system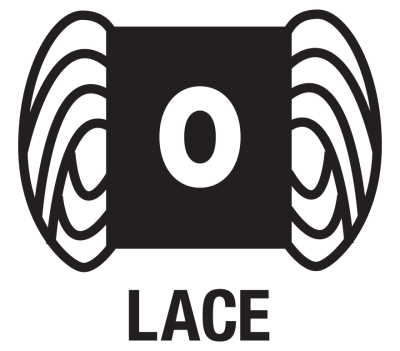 0  Lace (also called fingering) Recommended Needles in U.S. Sizes:  000 to 1; Used For – Lacy patterns, dollies, scarves, and shawls.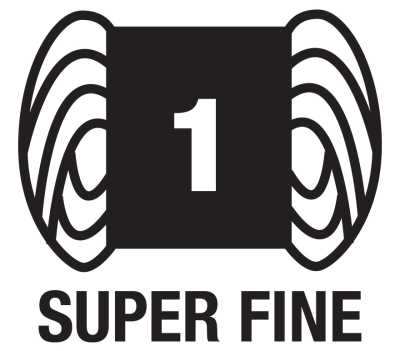 1  Super Fine (also called a sock, fingering, baby yarn) Recommended Needle sizes in U.S. 1 –3; Used For – Shawls, mittens, fine sweaters, and garments.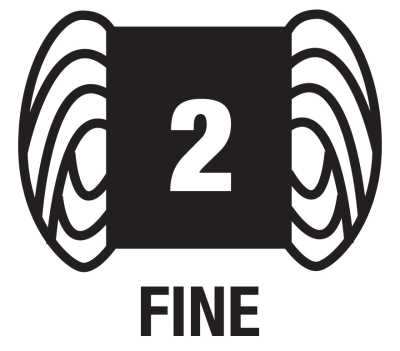 2  Fine (also called baby, sport yarn) Recommended Needle Sizes in U.S. 2-5 Used For – All sorts of projects, cardigans, sweaters, socks, hats, and scarves.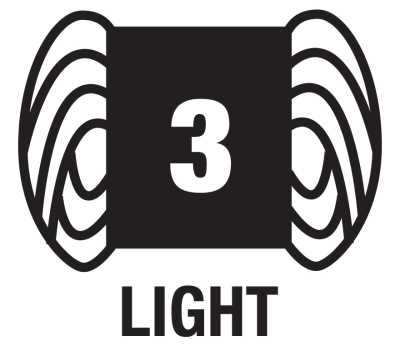 3  Lightweight (also called DK, (double knitting)  light worsted) 5-7 needle sizes in the U.S.: Often used in sock patterns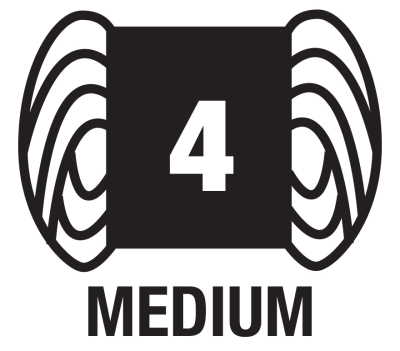 4. Medium (Also known as worsted, Afgan, Aran) Recommended needle size in the U.S 7-9    Perfect for beginner projects.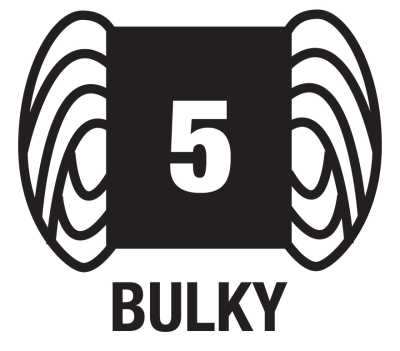 5. Bulky (also called Chunky) Recommended needle size in the U.S. 9-11 Used For – Chunky crochet projects, rugs, carpets, thick throws, cowls, and scarves.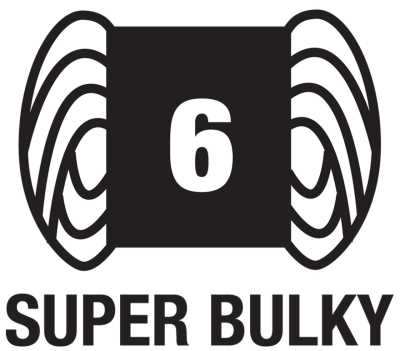 6. Super Bulky (Also called Roving) Recommended needle size in the U.S. 11-17 Used For – Hats, thick garments, and blankets.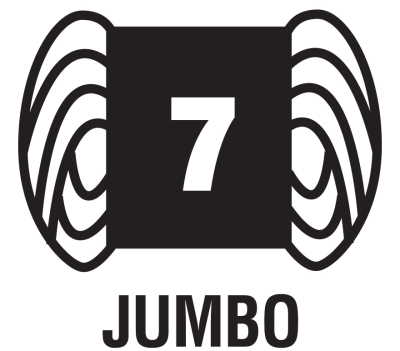 7. Jumbo (also called Roving) Recommended needle size in the U.S. 17 and larger Used For – Jumbo and extreme crochet, like scarves, afghans, and household accessories.

The thinner the Yarn, the smaller the needle you will use.  The label will generally indicate what size needles (knitting) or hook size (crocheting) are best used with a particular size yarn.
https://www.craftyarncouncil.com/standards/yarn-weight-system
Net Weight verses Yarn Weight
These two terms found on your yarn label mean different things.  The yarn weight, as described above refers to how thick the yarn strands are. You will find the yarn weight on the label as either designated with the number (see above) or as a description such as fingering, sock, or DK yarn.
The net weight is the actual weight of the entire skein or ball of yarn, meaning the quantity of yarn.  It will be listed in ounces or grams, or in the case of huge skeins of yarn, pounds. Most yarn labels now list both grams and ounces.
Length of the Skein
You should be able to locate the length of the yarn skein in either yards or meters.  You will likely see the length listed in both the English and Metric system measurements.
Understanding Hanks, Balls, Skeins
You can purchase yarns as a hank, ball, or skein.  But what is the difference?

A Hank is a loosely wound coil twisted around itself with strings tied to keep it from tangling. Hanks must first be incorporated into a ball before knitting.  If you omit this step, you'll have a tangled-up mess.
Skeins can either be oblong or ball-shaped and are wound together so you can pull one end out from the center.  Use skeins as-is, or if you prefer, you can create a ball out of them. 
Balls are shaped like a ball and should be ready to use in their form without having to rewind it into a ball.
Cakes are so called because they resemble a cake, round but flat on two sides.  You can work the yarn wound into a cake as is without having to rewind it into a ball.
Types of Natural and Synthetic Yarns Available
The yarn label will include the type of yarn usually as a percentage.  For example, it might say 100% cotton, or 45% Acrylic and 55% Cotton.  This tells you what type of yarn you are purchasing.
Never has there been a period in history where there were so many different synthetic yarns available at very reasonable costs. 
Most, however, get mixed reviews from knitters knowledgeable about the different types of yarns available.
On the plus side, synthetics are easy to care for. They are machine washable, won't stretch or shrink, and be dyed to any color imaginable. They are also the most affordable. 
On the downside, they can create static and aren't very breathable.  Many manufacturers are working hard to combine synthetics with natural fibers to create yarns with the best of both worlds. 

Types of Synthetic Yarns
Types of Natural Yarns
Yarns made from natural fibers can be divided into two groups:  Animal based and plant based. There is a third category of yarns and they are combinations of both natural and synthetic fibers.
Animal Based Natural Yarns Include
Angora (rabbit)
Cashmere (goat)
llama wool (Llama)
Silk from the silkworm
Plant-Based Include
Hemp
Linen from the flax plant
For more about types of yarn, jump to my articles about yarns used in crochet and knitting.
Understanding the Care Symbols on Yarn Labels
Take this label, for example; if I didn't know what all the little symbols meant, I'd be scratching my head wondering if this was some secret code.  Luckily, there is a meaning for each little sign, and I'm here to help you make sense of it.


These symbols on the yarn label tell you how to launder the finished product.
---

This label tells you whether you can bleach your finished project.
---

Drying instructions symbols on the Yarn Label
---

These symbols refer to drycleaning.
---

These symbols on the yarn label discuss ironing the finished project
---
Choose your Yarn wisely.  If you plan to wear the object and need to launder it frequently, your best bet is a synthetic yarn that is machine washable.  If dry cleaning is not a problem, you may have more options available to you. 

Project Patterns on Yarn Labels
Not all yarn labels will have a free pattern printed on the back, but those that do will need to indicate the difficulty level. 
Pattern difficult ranges from beginner or basic, to easy, intermediate and complex or advanced.  Look for these symbols on both the yarn label as well as any pattern.




Patterns printed on the yarn label will also include the following:
The number of balls or skeins need to complete the project
The recommended knitting needle size or crochet hook size and the gauge.
Suggested Needle and Hook Sizes
This is a handy suggestion for which size knitting needle or crochet hook to use with the yarn you are considering.  It's not written in stone as you will also want to consult your pattern and make a gauge swatch before beginning your project.
How to Measure Gauge in Knitting
Understanding Gauge in Crocheting
Most labels will mention the needle or hook size in both the American and the Metric equivalent, but if not, it might be helpful to get a general understanding of hook and needle sizes.  I have never memorized these conversions but it is helpful to know a couple.
All About Crochet Hooks and Sizes
Understanding Knitting Needles
Yarn Color and Dye Lot
Some popular yarn brands may have hundreds of colors where as others may only have a few colors from which to choose.  You will find the color indicated on the label as either the name of the color itself or a color number, or both.
Dye lots are batches of yarn that have all been dyed together at the same time.  They will be listed as a number.  Just because a yarn from one manufacturer is listed with a specific color doesn't mean that you can go back months later and get the exact color. 
If you are making a large project that requires a number of skeins or hanks, always check the dye lot on the label and be sure to only purchases hanks with the same dye lot numbers.
Last Words and Recommendations for Beginners
The more expensive yarns won't be found in your local large retail establishments.  You will need to seek out local yarn shops and online resources.

Remember, the most straightforward yarns for beginners are medium weight or number four yarns.  Number 3 and number 5 yarns are next.  Finish a few projects before you begin using extra fine or bulky yarns as your hands feel quite different. 
Buy the required number of balls of yarn before you begin the project.  You may be able to pick up additional balls but they may not be in the same dye lot meaning that the colors won't match completely.
If you plan to make the pattern printed on the label, pay close attention to the gauge and make a swatch that matches the gauge before beginning the project.
Pin for Future Reference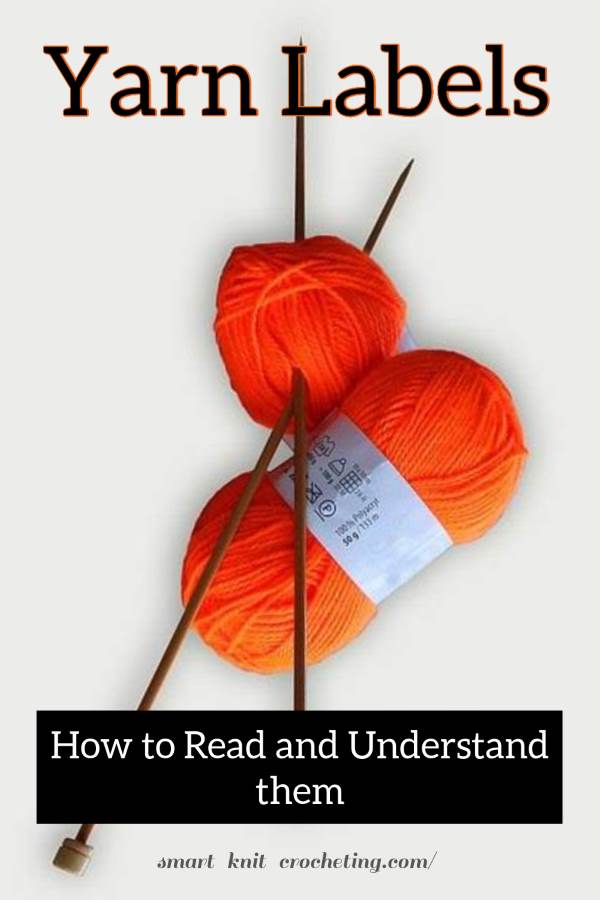 Yarn Label Pin