Scrubby Dishcloth Free Pattern
Scrubby Dishcloth Free Pattern
Scrubby Dishcloth Free Pattern   by Janice Jones   |Published 08-07-2021
Need a little extra color for your kitchen?  I've created a trio of scrubby dishcloths perfect for the autumn season, but don't let those colors stop you.  With this simple, yet elegant pattern you can whip up an assortment in different colors to adorn your kitchen sink throughout the year.
I've chosen orange, green and yellow for autumn, but you can find scrubby yarn in a wide variety of colors.
The pattern calls for the single crochet grit stitch.  
Click on the skein to check the price on Amazon.
Scrubby Dishcloth Free Pattern Directions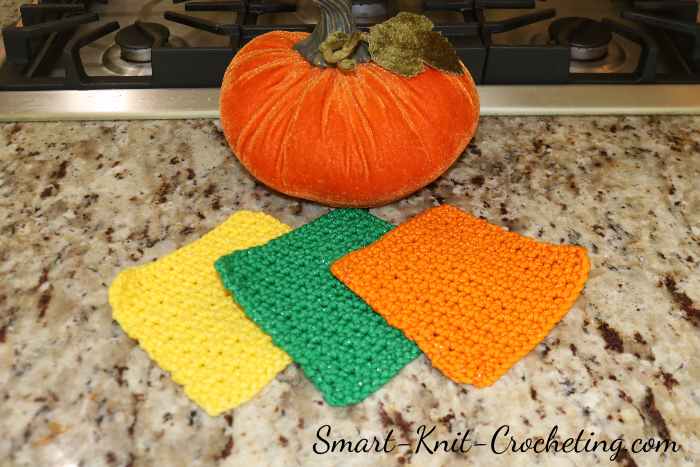 Materials Needed
Yarn:  Yarn Bee Scrub-ology Scrub it!  3 oz ball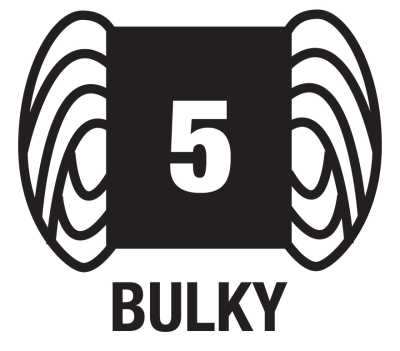 Hook:  Size J-10 / 6 mm / UK size4
Small Scissors
Tapestry Needle for weaving in ends.
Abbreviations Used
sc = single crochet
sts = stitches
ch = chain
Measurement
The directions are for a scrubby dishcloth that is six inches square.  If you prefer a larger or smaller dishcloth, add more stitches and rows or reduce the number of stitches and rows.
Guage
14 sc and 13 rows to 4" x 4" (10 cm x 10 cm) using size J-10 crochet hook.
Pattern Directions
The single grit crochet stitch calls for a multiple of 2 sts plus 1.
Foundation Chain: Chain 21.
Row 1:  Single crochet in second chain from hook to end.  Turn.  Chain 1
Row 2: skip 2ch, which counts as your first sc, work 1sc into next ch, *skip 1ch, 2sc into next ch; rep from * to last 2ch, skip 1ch, 1sc into the last ch, turn.
Row 3: 1 ch (counts as 1sc), 1sc into first st, *skip 1 sc, 2sc into next sc; rep from * to last 2sts, skip 1sc, 1sc into the top of the last ch.  Turn.
Repeat row 3 until you have reached your desired length. For the dishcloth project, I wanted it to be square, so the total rows for the project is 17.  This includes the first row of single crochet.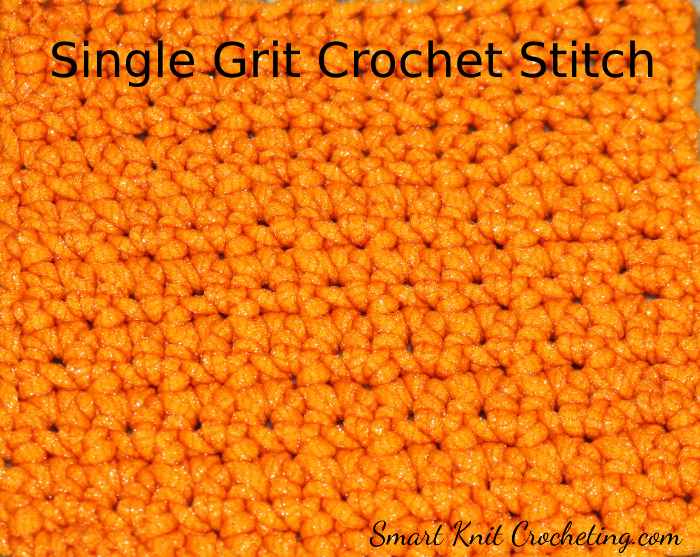 Pin for Future Reference