Granny Square Project Ideas-Free Beginner-Friendly Patterns
Granny Square Project Ideas   
by Janice Jones   |Updated 08-24-2023
What can you make with a Granny Square?  The answer is that there are endless possibilities for creating very modern looking projects with the lowly granny square.
If you've been crocheting for any length of time, you've probably made at least one blanket (afghan) a baby blanket, or maybe even a table runner.  But don't let that stop you from coming up with a project that will get you noticed and pique your interest to design even more.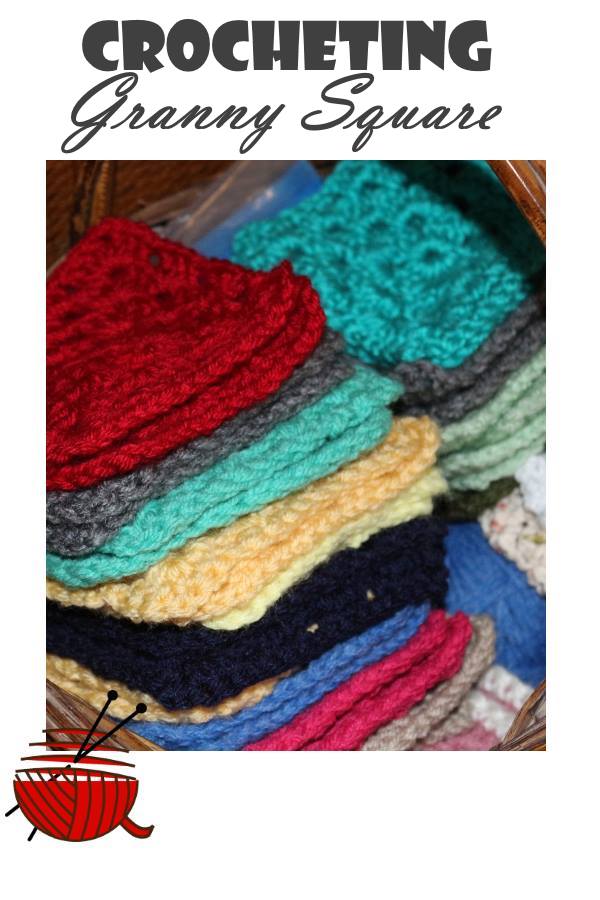 What's Old is New Again
Fifty or more years ago, granny squares were predominately used to make afghans or blankets of various sizes.
Some creative souls also combined them to form types of clothing such as vests, jackets, or slippers. 
Granny squares made with thin cotton thread were crocheted in to doilies used to decorate tables and even sofas.

Today we have plenty more uses for granny squares, and lucky for the beginner, granny squares are one of the easiest projects to make.
Nevertheless, to crochet most of them the same old method has to be used. We call it traditional crochet in rounds technique.  But that doesn't mean that granny squares are round.  You can create any number of sides, but the most traditional is the four-sided granny square.
Continue to read about granny squares or go directly to the free granny square patterns.
An Intro or Review of the Traditional Granny Square
Here is a quick refresher for anyone needing a review of how to make the traditional granny square.  Remember that:

A Granny Square, like any crocheting in rounds projects, begins from a specified number of chain stitches that are joined into a ring by a slip stitch. 


A typical granny square worked from this ring outward using crochet stitches, such as the double crochet stitch and often using more than one color.


Each round that you work will have more stitches, in fact, 16 more to be exact. 


You can make as many rounds as you like depending on how big you'd like your square to be.


You can make it all one color, alternate colors, or make each round a different color.
Granny Square Project Ideas
How many granny square project ideas can you come up with?  I did a brainstorm recently and here is my list:
Blankets of all sizes
Tote bags and purses
Table Runner or placemat
Coasters
Poncho
Sweater
Shawl
Slippers
Pillows of all sizes
Scarves and Cowls
Vests, Tunics, Tops
????
Free Granny Square Project Ideas and Free Beginner-Friendly Patterns
Are You Ready for Some Free Granny Square Project Ideas and Patterns?  What would you like to make next?

Granny Square Headband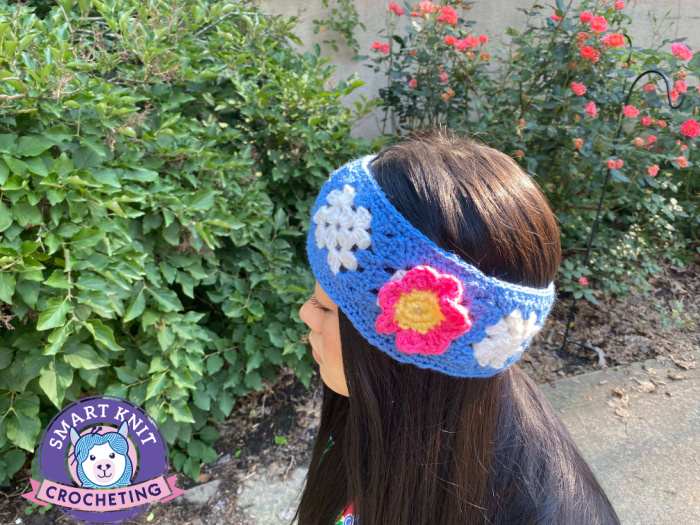 Crocheted Granny Square Headband
Here's the perfect beginner project that works up fast and uses the traditional granny square pattern.  Make one for you and your friends.  Mine is made using 100% wool-number 4 worsted weight yarn, making it soft and stretchy, but feel free to change out the yarn, add a third color, or create one in one solid color.
Traditional Granny Square Pattern Headband Free Pattern
Granny Square Slippers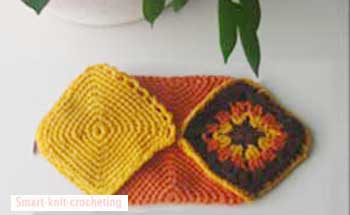 Vintage Crocheted Solid Granny Square Slippers
Here's a vintage pattern that is still comfortable and warm and an easy beginner-friendly project.  It uses seven solid granny squares to create this retro design.  Instructions for making the slippers as well as how to crochet the solid granny square is included on this page.
Solid Granny Square Slippers Free Pattern
Drunken Granny Square Scarf
Drunken Granny Stitch Scarf
Here's another way to add some variety to the typical granny stitch -- the Drunken Granny Stitch Scarf makes use of this unusual pattern combination that is actually quite beginner-friendly.  It works up fast so you don't need to spend weeks on the project.  Learn how to make the Drunken Granny Stitch and then try your hand with a project.
Mosaic Granny Square Dishcloth
Mosaic Granny Square Dishcloth
There are so many ways to make granny squares.  Here's yet another one that works up beautifully as a dish or face cloth.  Or, make a bunch, sew them together and create a baby blanket, or full size afghan.  
Diamond Pouch (Crochet)
This is a little alteration of the traditional granny square, but still beginner-friendly.  It was created to hold pencils, but I can see it holding crochet hooks, other notions, or even double as a makeup bag.
Free Pattern from Lion Brand Yarn
Granny Square Bandana
This free Lion Brand Granny Square Bandana is made entirely of 3 granny squares and 3 granny triangles.  Use as a bandana or as a retro head scarf.