How to Knit the Andalusian Stitch
Knit the Andalusian Stitch   by Janice Jones   |Published 11-13-2022
The Andalusian knit stitch (pronounced, an duh loo zhn) is a super easy beginner friendly knit stitch that consists of knits and purls in a four-row repeat.  It's similar to the stockinette stitch but adds one row of knits and purls that give it a bit more texture.
You will love how fast this stitch works up and you'll be using it to make all types of easy projects.
It's not reversable because the front or public side does not match the back side.  However, the back side has a pattern of its own making it a good choice for scarves, shawls, or cowls.  It's also great for baby clothes, blankets, even dishcloths and placemats.
The nice thing about this stitch pattern is that does not curl like the typical stockinette stitch does.
I found a deviation of the basic Andalusian stitch, the double Andalusian stitch which I explain later in this post.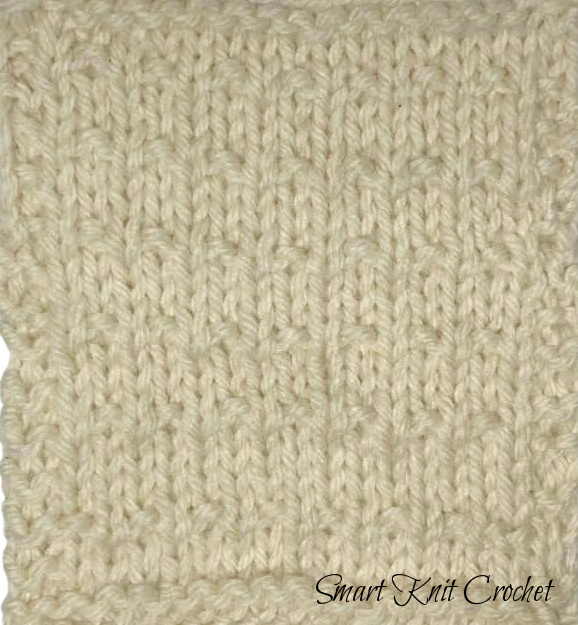 Origin of the Andalusian Stitch
For such an easy stitch pattern, it has a rather complicated name.  The name is derived from the Andalusian culture in Southern Spain a long time ago. Whether the stitch pattern actually originated there is not clear.
Directions for Knitting the Andalusian Stitch
If you know how to make the knit stitch and the purl stitch, then you can make the Andalusian Stitch.
It is a 4 row repeat.
Worked by casting on multiples 2 plus 1.
For the purposes of this tutorial, I will be casting on 15 stitches using the long-tail cast on method.
Abbreviations
K = knit
P = purl
CO = Cast on
BO = Bind Off
RS = Right Side
sts. = Stitches
* Repeat from
Tutorial How To Make the Andalusian Knit Stitch
CO 15 sts.
Row 1:  (RS)  K across the row.
Row 2:  P across the row.
Row 3:  *K1, P1* repeat from * to last stitch, then K1
Row 4:  Purl across row.
Continue this pattern until the desired length is obtained.
Alternative Double Andalusian Knit Stitch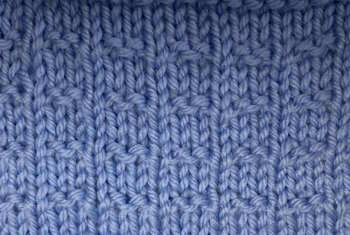 Public or Right Side of the Double Andalusian Knit Stitch
CO 15 stitches.
Row 1 and 3 (RS). Knit across row
Row 2:  Purl across row
Row 4:  P1,*K2, P1* repeat from *to end of row
Repeat these four rows to desired length
Reverse Side of the Double Andalusian Knit Stitch
Notes and Observations
Some knitters prefer to have a selvage border around their knitting, that is a couple of stitches on both the right sides and a couple of rows after cast on and before bind off.  That is perfectly fine. 
Just add 4 stitches to your cast on and knit the first two stitches and the last two stitches.  Two rows of garter stitches at the beginning and ending of your work will create a nice border, especially if you are making coasters or placemats. 
Of course, this is entirely up to you.  You may want to make a wider border or none at all.
Like to Work From a Chart?
Knit the Andalusian Stitch Free, Beginner Friendly Pattern:  Dishcloth or Facecloth
Here's  free pattern for you to use to practice this stitch pattern.  It uses 100% Cotton Yarn and number US. 7 knitting needles.
Go to Andalusian Knit Stitch Dishcloth Pattern