Your Hobby to Small Business
Your Hobby-to-Small-Business Move: 6 Ways to Guarantee Success
Your Hobby to Small Business Move  by Mariah Flowers  |Published 09-27-2023
Growing a business is something many people dream of, and combining a hobby with a means of earning income is an even more inviting prospect.
However, scaling up from hobby to business involves planning and creating a financial safety net. Learn how to back up your hobby business with Smart Knit Crocheting.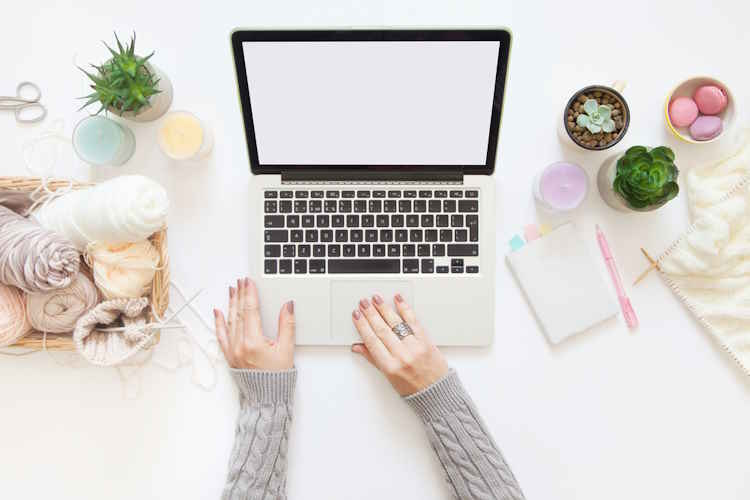 Build a Cash Reserve
Most small business owners start their companies with a cash deficit. Applying for small business loans can be a helpful way to get your operation off the ground, but paying them back promptly is essential. If you have business loans, keep up with payments and pay extra if it makes sense to (to reduce interest).
With no loan balance and a bit of profit coming in, consider building a business cash reserve. SCORE explains that building a safety net requires some calculations. Calculate your business expenses per month to decide on a savings target; SCORE recommends having two months of funding in the bank.
Charge What You're Worth
Growing a part-time hobby into a business is exciting, but there can be downsides. Many small business owners undervalue their time and effort because the point of a hobby isn't to make money.
It's essential to evaluate your product or service and assign it a price that reflects your time, expertise, and supply costs. Calculating profit margins is complicated, but doing the math can maximize your earnings and help you plan for growth.
You can also conduct surveys to figure out how you can improve your sales and marketing. When you incentivize participants, you can increase survey response rates, engagement, and response quality to gain more valuable insights.
By using these user research incentives, you're able to encourage participants with cash, gift cards, prepaid cards, or a charitable donation in their name.
Utilize a Recurring Revenue Model
In small businesses, every dollar counts—but what if you could guarantee dollars months ahead of time? Bluehost notes that's the idea behind the recurring revenue model, which involves billing your customers regularly, such as per month.
Recurring revenue may not work the same for all businesses, but some creativity can help you maximize recurring profit. Consider products like subscription boxes, regular classes, or membership access to exclusive products, tutorials, or information to ensure profit months ahead.
Develop Passive Income Streams
In the same vein as recurring revenue, hobbyists-turned-entrepreneurs can benefit from passive income streams. Passive income refers to creating something that you can sell multiple times over.
For crochet businesses, digital patterns are one means of passive income, as you create the pattern one time and sell it forever. Explore other possible digital products to help you round out income streams.
Plan for Possible Cost-Cutting
While investing in your business can improve sales, having a bare-bones backup plan can help avoid financial disaster. Brainstorm ways to cut costs if needed and determine when to enact your plan based on expected earnings and expenditures.
For example:
Keep materials and supplies organized so you can check inventory and equipment at a glance.
Research product "dupes" (cheaper alternatives) to your regular supply staples.
Explore alternate supply sources (including online and non-local if they are more affordable).
Denote high material cost products or services to pause when profit is low.
Set up sales for slow-selling products (sold at a discount is better than sitting on a shelf) or items with slight imperfections.
This plan can also help you continue operating if you're unable to source your regular supplies or equipment to keep up with demand.
Establish a Business Structure
Choosing a business structure is the first step in legitimizing your new venture and separating your personal finances from the company. Forming an LLC, for example, limits your liability, offers tax advantages, and gives you flexibility. You can even use a formation service to skip lawyer fees.
As for protecting your personal finances, it's easier to run a business when things are in order. For example, to save money when things go wrong around the house, explore home warranty policies. This type of coverage will provide a safety net to cover systems and appliances prone to breakage.
To determine the home warranty cost for your home, find a company with great customer service and prices that fit your budget; you can go here to find out how much a home warranty costs. With less stress over household expenses, you can focus on your business.
From creating long-term profit to choosing a business structure, small business owners have a lot to think about when monetizing a hobby. With this guide, you're off to a solid start—and a financially solvent one.
Smart Knit Crocheting is all about knitting and crocheting, from tips and tricks to how-to. Contact us today to learn more!

Author Bio
Mariah Flowers created Gift Guides For All because like so many others she loves giving but often has trouble picking out the right gifts for her loved ones. With her website, she explores the beautiful world of giving and helps visitors find the perfect ways to celebrate everything and everyone.