Knit Wits August 2022
Smart Knit Crocheting Newsletter
Hi, Smart Knitters and  Enthusiastic Crochet Hobbyists,
It's hard for me to imagine that August is almost half over.  My brain is still in May which is not a healthy place to be.  Even though those neurons upstairs may be snoozing, a lot has been happening at Smart Knit Crocheting. 
I've been busy trying to complete a few certification classes through the Craft Yarn Council, The Knitting Guild Association, and the Crochet Guild of American and while I may be tearing my hair out, I still highly recommend them for anyone who is serious about knitting and crocheting.  But enough about me.
What are you up to?  You know I love hearing from you and would love to know what projects you are working on, what you are trying to accomplish and any learning goals you might have for the near future.  Always feel free to contact me, even if it's just to say 'Hello'
Sitewide Changes
I know it probably looks very much the same to visitors, but I wanted to let you, my smart knit and crochet subscribes know that the site is changing.  
As you know, this is a very old site that has changed hands many times.  There is still some very good information to be found and hundreds of free patters.  The problem is that even I can't often find what I'm looking for, so I can't expect you, my special visitors to find resources either.
With the help of some extremely knowledgeable tech experts, I'm slowly organizing the site so everything that is on it can be fine.
Did you know that there are over 800 pages of free resources on Smart-Knit-Crocheting.com?  That's actually a very big website for a solobuilder like myself.  Hopefully in the next few months you will gradually see how a great site navigation system can make finding everything you need super easy.
Just for Knitters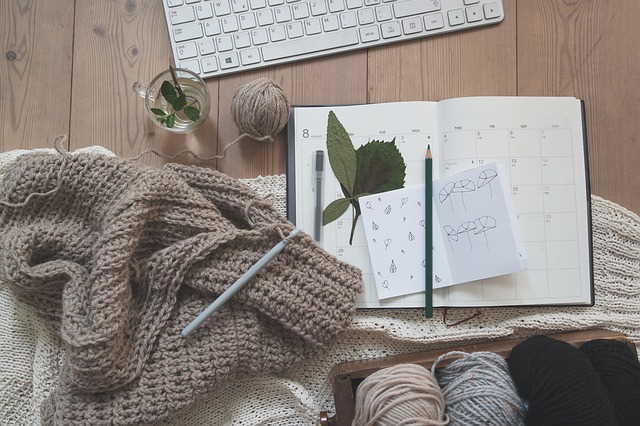 For Knitters, please check out these how to articles:

I tried to knit on my last trip and this is what I learned:
Do you have problems with your knit edge stitches?  This has been a big challenge for me and I've learned some tricks that often work for people.  So, if your edge stitches need a little tension taming, be sure to check out my article on Knitting Edge Stitches Evenly
Just Crochet Fun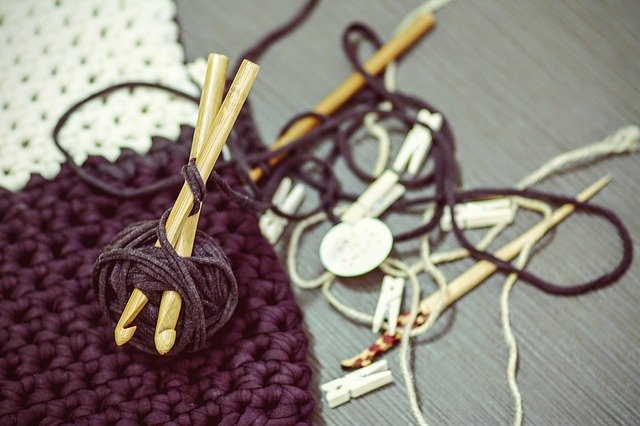 I haven't forgotten you.  Check out these new resources just for crochet enthusiasts.
On each of these crochet stitch pages, I also provide a free pattern worth checking out.
Helpful Links 
Knitting Basics for the Beginner
How to Knit for the Very Beginner
How to Understand Yarn Labels before You Acquire Your Stash
All about Knitting Needles:  How many and Just What You Really Need
Understanding Gauge:  Don't Avoid this Post
What You Need to Know about Wool and Other Fibers
Understanding Knitting Patterns
Beginner Basics for Crochet
Basic Crochet Stitches for the Absolute Beginner
Understanding Crochet Hooks and How to Buy
Crochet Terms and Abbreviations for Reading Patterns
How to Create a Gauge Swatch and Understanding How it is Used
Smart-Knit-Crocheting Becoming Social!
We're now on Pinterest.  Please take a look, repin, follow or whatever feels right to you.  I hope to keep you informed on everything Knitting and Crocheting, so I truly appreciate your help.  Remember, this site is written and produced by one person, me, Janice Jones, so there is no big corporations behind any of the content on the site.  I rely on readers to ask questions, give suggestions, or even print their own patterns for fellow hobbyists to enjoy.
Follow us on Facebook.  I've started a modest presence on Facebook.  Let me know what you want to see on this site.  I am all ears!  I hope to help you along with your knitting and crocheting and will work diligently to answer all posts and e-mails you send me.  You just need to contact me.
Anyone on Twitter?  Check us out on our new Twitter Account.  We'll be announcing new written posts when they become available on this account.  I'd love for you to follow us on our journey.
You Tube?  Yes, I know I've said this before, but it is in the works.  I'm hoping to add video tutorial to all posts that need it, so stay tuned, I'll let you know when it becomes a realty.
Since You Were Willing to Read to the End of This Newsletter
I've also been working on a needlework planner that will organize your yarn life.  You will be able to print it out and keep it in your bag to keep notes on your dreams, goals, projects, even your yarn stash.  I'm adding a full section of cheat sheets that you will be able to use whether you're a knitter or a crocheter.  And, best of all, it is FREE.  Be on the watch out in your inbox for the release date.  Remember, it's FREE and is my gift to you.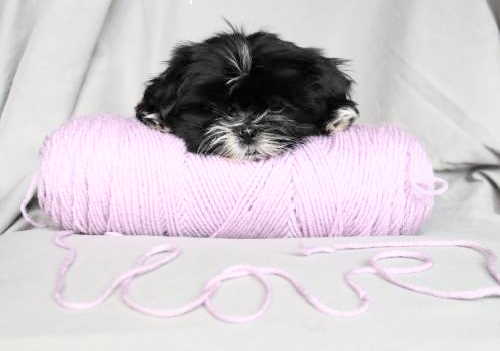 Until next time,
Janice