Knit Wits February 2021 Newsletter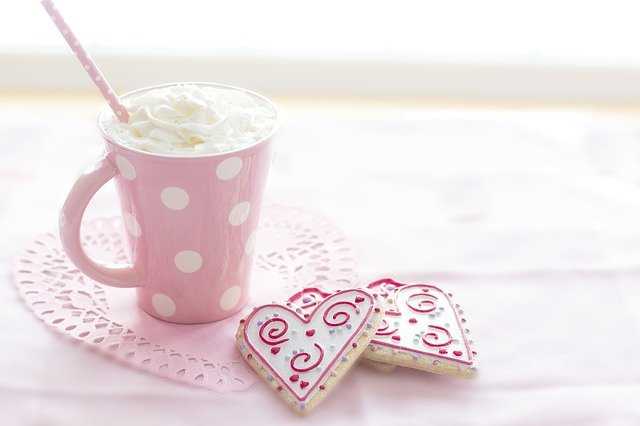 Happy Valentine's Day: Knit Wits February 2021 Newsletter
Welcome to My First Knit Wits Newsletter
Knit Wits February 2021     by Janice Jones     |Published 02-04-2021
Hi, Janice Here, the new owner of smart-knit-crocheting.  
I'm so glad you took a minute out of your busy schedule to open this newsletter.  I want you to know that I will be busy working on this site, creating new material, and adding valuable free resources to keep your crochet or knit hobby alive and well. I hope you enjoy it and please, don't forget to share if you find it helpful.
---
Knit Wits February 2021 Newsletter
If you're in the Northern Hemisphere, you may be as chilly as I am sitting here writing this newsletter.  What could be better in the winter but a warm cup of cocoa or your favorite beverage and some snuggly things to warm your heart. 

Let's start with a beginner project to keep your hands warm.  These fingerless mitts  work up fast even for a beginner and can be kept or given away as a small Valentine's Day Gift.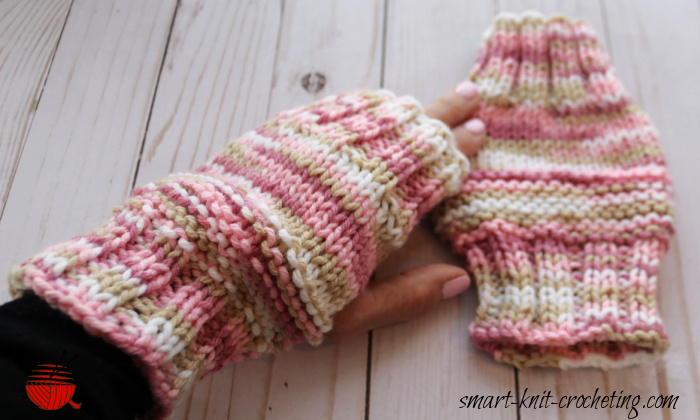 Free Pattern for Knit Hand Mitts
Cozy Scarves to Scare Away the Chill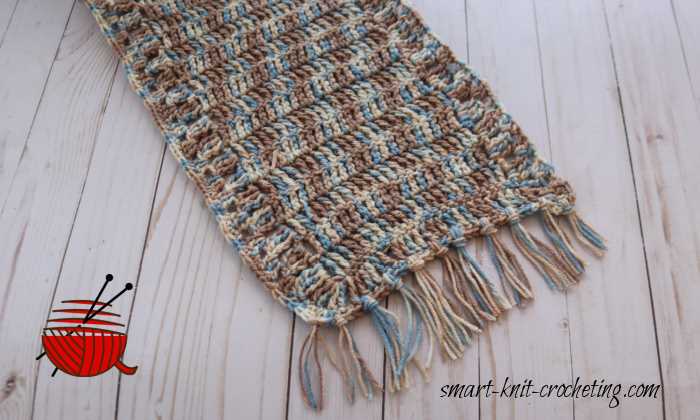 Treble Crochet Scarf
Need a little warmth around your neck?  Why not make a quick crochet scarf for those extra cold days.  Smart-knit-crocheting.com has started a new section for those who are new to either knitting and/or crocheting or would love to have a quick tutorial or a place where you can bookmark for future reference.
Re-learn or practice your treble crochet by making this super fast scarf.  Here's another scarf pattern for you to check out.
Dog Sweater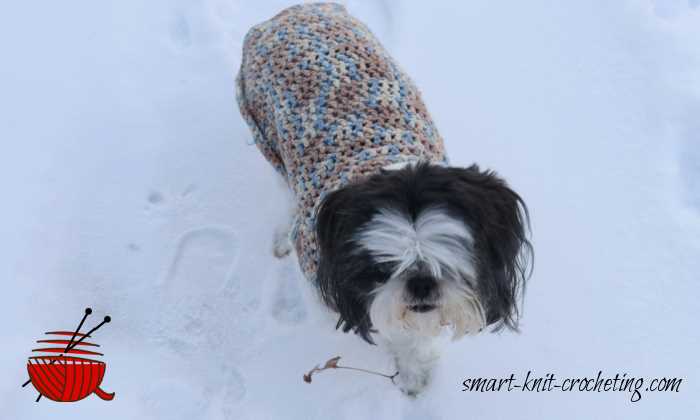 Crocheted Dog Sweater
And, while you're keeping yourself warm, don't forget about your furbaby.  He needs a warm sweater to wear around the house or on a rump in the park. (Oh, and yes, that's my dog Dana, modeling a crocheted dog sweater I made for her to keep out the chill)
NEW:  Crochet Tutorials
I am adding new information daily to help anyone new to Crochet.  Each page will cover a new tutorial about a crochet stitch, how to read a pattern, supplies to purchase, and other instructions that all beginners need to know.
Here are a few of the articles that have been completed.  Remember this is just a start.  Check back frequently as new information is added regularly.  Here are a few pages to get you started:
How to Choose the Right Crochet Hook
How to Make the Slip Stitch and Chain Stitch
Crochet Stitches:  Overview with links to stitch tutorial pages
Understanding Gauge:  How to Make it Perfect
Crochet Terms and Abbreviations
NEW:  Knitting Tutorials
If you are new to knitting, you're in luck because I'm adding the same type of knitting tutorials as I am for those who love crochet.  Remember, this is a work in progress so bookmark and come back regularly.  I also plan to begin a YouTube channel that will walk you step by step through how to begin and master the craft of knitting (and crocheting)
Health Benefits of Knitting and Crocheting
Essential Knitting Supplies for the Beginner
Wool Knitting Yarn:  A Primer on these amazing fibers
How to Read Knitting Patterns for Beginners
How to Make the Garter Stitch in Knitting
Knitting Terms and Abbreviations
Yarn Labels:  How to Read and Understand What They are Telling You
Last Words
I hope you have enjoyed this  Knit Wits February 2021 newsletter (my first since taking over Smart Knit Crocheting) and maybe you even found it a little helpful.  If you do, I'd be so humbled if you would share it with your crafting friends.