Smart Fiber Newsletter
May 2022
Hi, Happy Knitters and  Enthusiastic Crochet Hobbyists
It's been awhile since I wrote to you last and I do apology for that -- it wasn't my intention, but as some say, "life just gets in the way." 
I hope you had a nice Easter and are ready to welcome Spring and Summer in a most enthusiastic way.  
I'm excited to announce that I've added a few new articles that I hope you will like.  I also want you to know what I'm planning next with the hope you might want to participate.  Can't wait, hop on down now.
But first, What's new at the Smart Knit Crocheting Blog.
Just for Knitters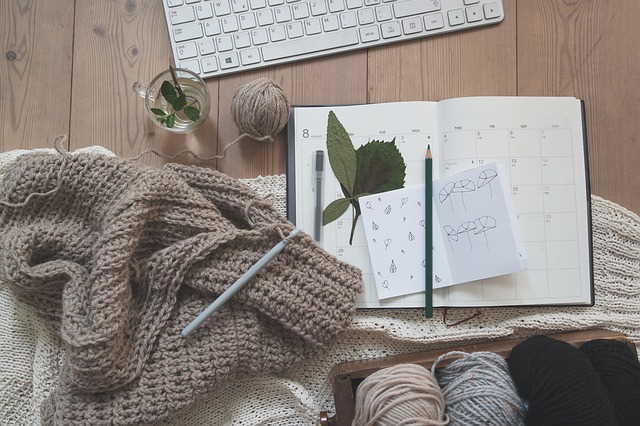 For Knitters, please check out these how to articles:

Free Knitting Patterns
30 Websites with all FREE Knitting Patters, just for the taking.

This is all new in 2022, and well-worth checking out.  As I've been going through all the old pages on this website, I know we have a treasure-trove of free patterns, but they aren't easy to find, even for me (the site owner)!! And, most are not written in standing form according to the Craft Yarn Council's Recommendations.
So while I'm digging deep into the site to retrieve all of these classic patterns, re working each, one at a time, and then rewriting the patterns, I thought I'd give you a resource to keep you busy while I do that spring cleaning here.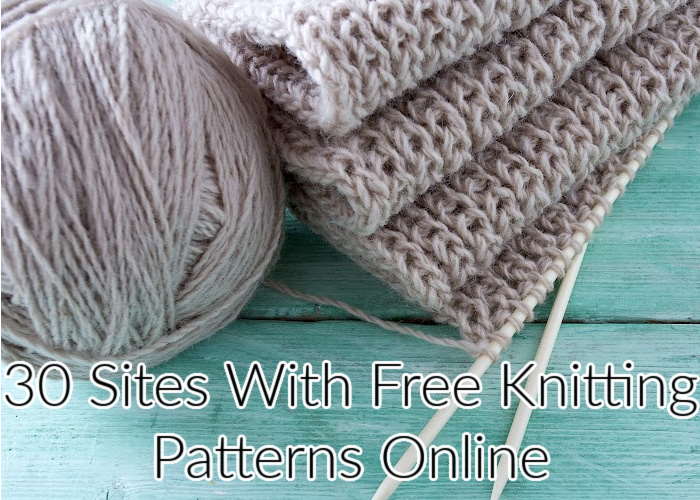 30 Sites With Free Knitting Patterns
Knitted Rib Stitches
Knitting Rib Stitches:  A treasure of  eight different ribs with directions, charts, and tutorials.  Some are familiar and others may be new.  So if you aren't familiar with the beaded rib or the broken rib, check out the page. 
Even if you know all about making knitted rib stitches, you won't want to miss the the tutorial at the end of the page outlining how you can make your ribs look even better and neater.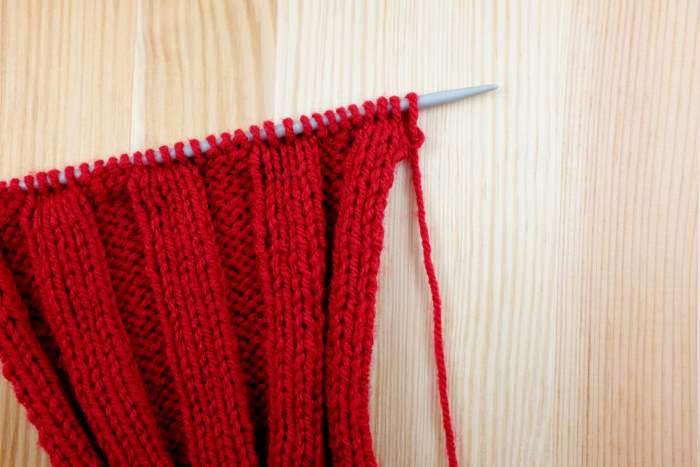 Knitted Rib Stitches: How to make 3 different rib stitches along with charts and tutorials.
Ugly Knitted Edge Stitches
This is something that has plagued me forever -- those ugly edge stitches, some are stretched out, others look too small, they are all well, just down right ugly.
Wondering if you have similar problems?  If so, I've been doing a lot of research and I think I understand what the problem might be.  Read more to learn about how to fix ugly edge stitches.
How to fix ugly edge stitches
Just Crochet Fun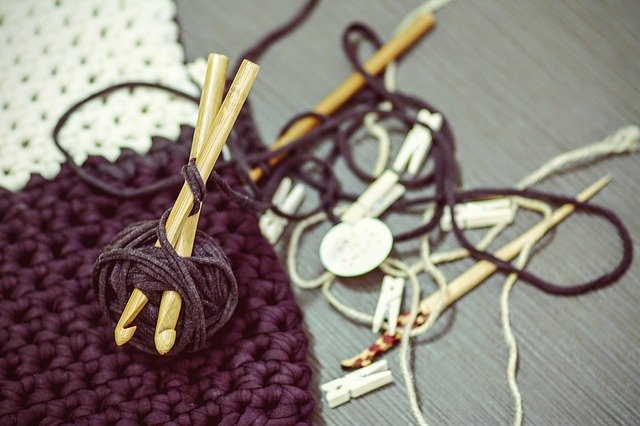 I haven't forgotten you.  Check out these new resources just for crochet enthusiasts.
The Crochet V Stitch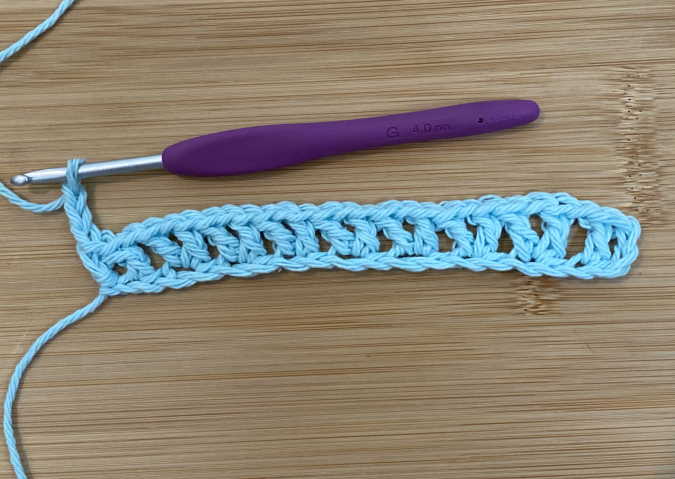 It is my goal to add a new stitch and tutorial each month to our ever growing list of crochet stitches.  This month, I'm featuring the crochet v stitch, a very simple, beginner friendly stitch that anyone can master if they know how to do the double crochet stitch and the chain stitch. 
I've not only added an extensive tutorial with step by step pictures but also provided you with a free dish cloth pattern to help you master this stitch.  Hope this is helpful.  For this free pattern, the only other stitch you need to know is the half double crochet.
The Summertime Crochet V Stitch Dish Cloth Free Pattern
Crocheting the Second Row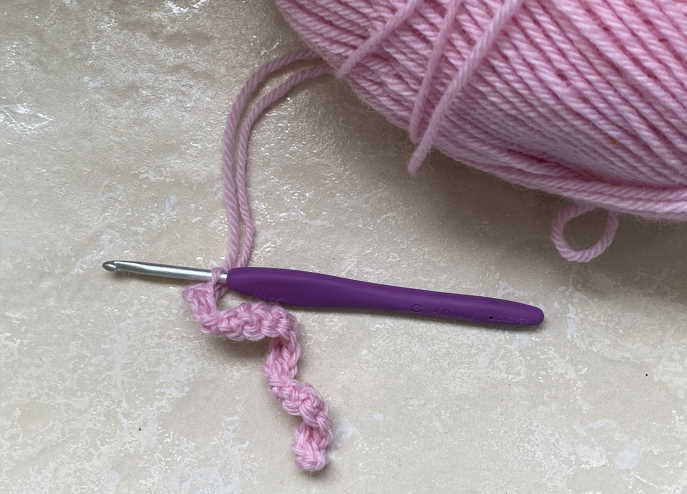 For those of you who have been crocheting awhile, this is not likely to be too helpful.  But for anyone just starting out, I can totally empathize with your frustration with the second row of crocheting. 
No one seems to explain it in a way that makes sense.  So I've tried to break it down for beginners so they can understand how the second row may not be like other rows.
Read all about crocheting the second row .
What's in the Works?
I'd love to know what you are currently working on.  AND, I'd also like to let you in on a bit of planning of my own.  First, I'll tell you what I'm excited about and then I hope you'll also tell me what's in your knitting or crochet bag.
My Passion??  Granny Squares.  Yeh, I know it is kind of old fashioned.  I remember making granny square afghans as a kid.  But I'm beginning to see a new lease on an old idea.  I've started a page for all the creations I'm making with this age old design and can't wait to share it with you.  Are granny squares dead in the water, or is the possibility for a new reresection for this century old design?  
So for now, here is a tutorial you can check out.
Granny Square Tutorials (oh, and yes, I know there is more way to skin the granny square, so to speak, so I'm also working on a resource to look at the many different types of granny squares (aka triangles, hexagons, circle, etc.)
Next month, I'll be posting a mega page on all things granny squares.  In the meantime, please let me know what you are working on.  Contact me.
Helpful Links:  Bookmark for Future Reference
Knitting Basics for the Beginner
Here's a list of the most popular pages for all beginning knitters.  Check them out and then bookmark for future reference.
How to Knit for the Very Beginner
How to Understand Yarn Labels before You Acquire Your Stash
All about Knitting Needles:  How many and Just What You Really Need
Understanding Gauge:  Don't Avoid this Post
What You Need to Know about Wool and Other Fibers
Understanding Knitting Patterns
How to Make Even Stitches:  A Tension Primmer

Beginner Basics for Crochet
Basic Crochet Stitches for the Absolute Beginner
Understanding Crochet Hooks and How to Buy
Crochet Terms and Abbreviations for Reading Patterns
How to Create a Gauge Swatch and Understanding How it is Used
Smart-Knit-Crocheting Becoming Social!
We're now on Pinterest.  Please take a look, repin, follow or whatever feels right to you.  I hope to keep you informed on everything Knitting and Crocheting, so I truly appreciate your help.  Remember, this site is written and produced by one person, me, Janice Jones, so there is no big corporations behind any of the content on the site.  I rely on readers to ask questions, give suggestions, or even print their own patterns for fellow hobbyists to enjoy.
Follow us on Facebook.  I've started a modest presence on Facebook.  Let me know what you want to see on this site.  I am all ears!  I hope to help you along with your knitting and crocheting and will work diligently to answer all posts and e-mails you send me.  You just need to contact me.
Anyone on Twitter?  Check us out on our new Twitter Account.  We'll be announcing new written posts when they become available on this account.  I'd love for you to follow us on our journey.
You Tube?  Yes, it is in the works.  I'm hoping to add video tutorial to all posts that need it, so stay tuned, I'll let you know when it becomes a realty.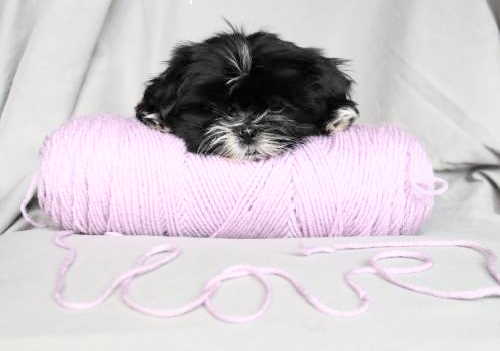 Until next time,
Janice