Knit Wits Newsletter
April 07, 2021
Hi, Happy Knitters and  Enthusiastic Crochet hobbyists
Has Spring shown it's tiny head in your neck of the woods?  It's definitely starting to feel more like Spring where I live in northern, Ohio, USA.  
I hope you all have had a wonderful St. Patricks' Day and Easter and are now thinking about all the great projects that you can make to refresh your home décor or create a new garment just perfect for warmer weather.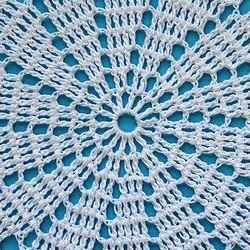 I don't know about you, but I always thought of knitting and crocheting as a winter hobby.  Since I love the feel of wool and other natural fibers, creating a warm blanket or well-fitting cardigan was always a winter activity.
Since taking over this site, I have learned that knitting and crocheting doesn't need to be seasonal as there are so many different things to make for all four seasons.
In April, it's all about thinking ahead to Summer:  Warm water, beaches, family get-togethers, outdoor barbeques, whatever activity to find dear to your hear.  
If you live in an area where COVID is beginning to wane and the restrictions slowly lessen, travel is probably high on your list.  Of course, you still want to be safe, but perhaps this is the year you venture out for a short vacation. What Projects are You Working On?  I'd love to hear from you.  You can always share your projects, directions, tutorials, patterns on this site for all to enjoy.  Please contact me for specifics on how to do this.
On My Bucket list:  Handcrafted Market Bag
One of my favorite weekly activities is visiting the Farmer's Market where you can purchase fresh vegies, plants, handmade crafts, and other local delicacies.  Many of the vendors don't or won't provide plastic bags for your purchases so you will need to take your own bag.  If this resonates with you, jump on over to the pattern and give it a try.
Market Bags:
Crochet Shawl
Coats are out and lightweight sweaters and shawls are just perfect for cooler nights.  Here's a page from the previous owner giving you instructions for making a crochet shawl.
Read How to Make a Crochet Shawl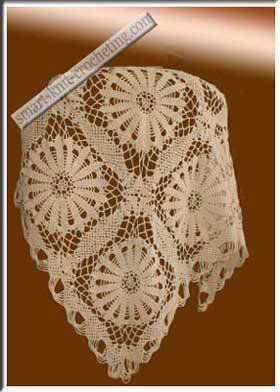 NEW:  Free e-books for everyone who signs up for my newsletter
You are receiving this newsletter because you have already signed up but you may not have received your free eBooks.  For all of you "old friends" I welcome you to see what new knitters and beginning crochet hobbyists are receiving for free.  
Please feel free to click on the links below and receive your own copy of my two just released eBooks on Beginning Knitting and Crocheting.  These are totally free to you and there is no strings attached, just for accepting my newsletter every month.
E-book Knitting: 
Knitting: 10-essential-skills-all-beginning-knitters-should-master-first.pdf

10 Essential Skills All Beginning Knitters Should Master First
E-book: Crocheting:  
12-essential-skills-all-crochet-beginners-can-master-easily.pdf
12 Essential Skills All Crochet Beginners can Master Easily
Same website, new owner
In case you didn't see this last month, please allow me to introduce myself.
Hi, I'm Janice, and I'm new to this site.  I took over the website in January and have been busy trying to make sense of the content already available.  And, there is so much great content just waiting to be found.  That's where I come in, digging it up like I was an archeologist on an important dig and presenting it to you in a way you can find.

But beyond finding the old content, I want you to know that I've been working on brand new tutorials each day.  I've added over 30 new pages with new pages in the works daily.  Here's what's new:
Look What's New on Smart-Knit-Crocheting.com
Knitting Basics for the Beginner
How to Knit for the Very Beginner
How to Understand Yarn Labels before You Acquire Your Stash
All about Knitting Needles:  How many and Just What You Really Need
Understanding Gauge:  Don't Avoid this Post
What You Need to Know about Wool and Other Fibers
Understanding Knitting Patterns
Beginner Basics for Crochet
Basic Crochet Stitches for the Absolute Beginner
Understanding Crochet Hooks and How to Buy
Crochet Terms and Abbreviations for Reading Patterns
How to Create a Gauge Swatch and Understanding How it is Used
Projects for Beginners
There are already so many projects available on this website, but it's not always easy to find them, so, I've been busy trying to organize all the old content so you can find it easily.
Here are a couple I found for the beginners among us.
Smart-Knit-Crocheting Becoming Social!
We're now on Pinterest.  Please take a look, repin, follow or whatever feels right to you.  I hope to keep you informed on everything Knitting and Crocheting, so I truly appreciate your help.  Remember, this site is written and produced by one person, me, Janice Jones, so there is no big corporations behind any of the content on the site.  I rely on readers to ask questions, give suggestions, or even print their own patterns for fellow hobbyists to enjoy.
Follow us on Facebook.  I've started a modest presence on Facebook.  Let me know what you want to see on this site.  I am all ears!  I hope to help you along with your knitting and crocheting and will work diligently to answer all posts and e-mails you send me.  You just need to contact me.
Anyone on Twitter?  Check us out on our new Twitter Account.  We'll be announcing new written posts when they become available on this account.  I'd love for you to follow us on our journey.
You Tube?  Yes, it is in the works.  I'm hoping to add video tutorial to all posts that need it, so stay tuned, I'll let you know when it becomes a realty.