Knit Wits Newsletter 2/24/21
Knit Wits Newsletter
Knit Wits Newsletter February 24, 2021
Hi, Happy Knitters and  Enthusiastic Crochet hobbyists,
For many of us, the cold outside is the main reason to stay inside and keep busy, whether or not we have a comfy chair in front of a fireplace or a home-made afghan to snuggle under as we pursuit our latest project.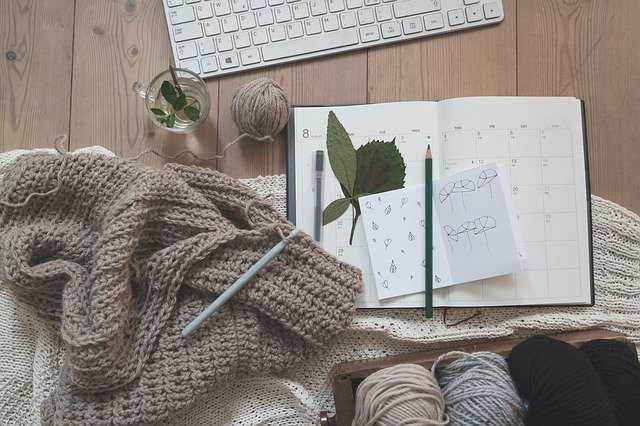 Knit Wits Newsletter
But for those of you, "down under" this might be the perfect opportunity to evaluate your stash and think about the projects you plan to create when the weather gets colder.  Either way, I have something important for you this month.

I've been busy completing the beginner guides for both knitting and crocheting and I'll be the first to admit, they aren't quite ready, but I still wanted to share what is available at this time.
I know most of you are experienced crafters, but I'm hoping that some of you may want to share some of these beginning level tutorials with your friends.  I'll give you a link in a minute.  But  before I do, I hope to help you understand that I've been busy as a little bee working on both knitting how-tos as well as crochet, how tos.
Knit Wits Newsletter February 24, 21
Same website, new owner
Hi, I'm Janice, and I'm new to this site.  I took over the website in January and have been busy trying to make sense of the content already available.  And, there is so much great content just waiting to be found.  That's where I come in, digging it up like I was an archeologist on an important dig and presenting it to you in a way you can find.
But beyond finding the old content, I want you to know that I've been working on brand new tutorials each day.  Here's what's new:
Look What's New on Smart-Knit-Crocheting.com
Knitting Basics for the Beginner
How to Knit for the Very Beginner
How to Understand Yarn Labels before You Acquire Your Stash
All about Knitting Needles:  How many and Just What You Really Need
Understanding Gauge:  Don't Avoid this Post
What You Need to Know about Wool and Other Fibers
Understanding Knitting Patterns
Beginner Basics for Crochet
Basic Crochet Stitches for the Absolute Beginner
Understanding Crochet Hooks and How to Buy
Crochet Terms and Abbreviations for Reading Patterns
How to Create a Gauge Swatch and Understanding How it is Used
Projects for Beginners
There are already so many projects available on this website, but it's not always easy to find them, so, I've been busy trying to organize all the old content so you can find it easily.
Here are a couple I found for the beginners among us.
Easy Crochet Projects
Ridged Double Crochet Dishcloth
Double Crochet Mesh 3 D Pillow Cover

Easy Knit Projects
Scrap Blanket Using the Stockinette Stitch
Baby's First Football from Knitpicks.com
Smart-Knit-Crocheting Becoming Social!
We're now on Pinterest.  Please take a look, re-pin, follow or whatever feels right to you.  I hope to keep you informed on everything Knitting and Crocheting, so I truly appreciate your help.  Remember, this site is written and produced by one person, me, Janice Jones, so there is no big corporations behind any of the content on the site.  I rely on readers to ask questions, give suggestions, or even print their own patterns for fellow hobbyists to enjoy.
Follow us on Facebook.  I've started a modest presence on Facebook.  Let me know what you want to see on this site.  I am all ears!  I hope to help you along with your knitting and crocheting and will work diligently to answer all posts and e-mails you send me.  You just need to contact me.
Anyone on Twitter?  Check us out on our new Twitter Account.  We'll be announcing new written posts when they become available on this account.  I'd love for you to follow us on our journey.
You Tube?  Yes, it is in the works.  I'm hoping to add video tutorial to all posts that need it, so stay tuned, I'll let you know when it becomes a realty.