Needlework Videos

How to Knit and Crochet
Needlework videos are ideal for those visual learners.  You can get so much more out of seeing a technique done than trying to visualize it from written or spoken instructions.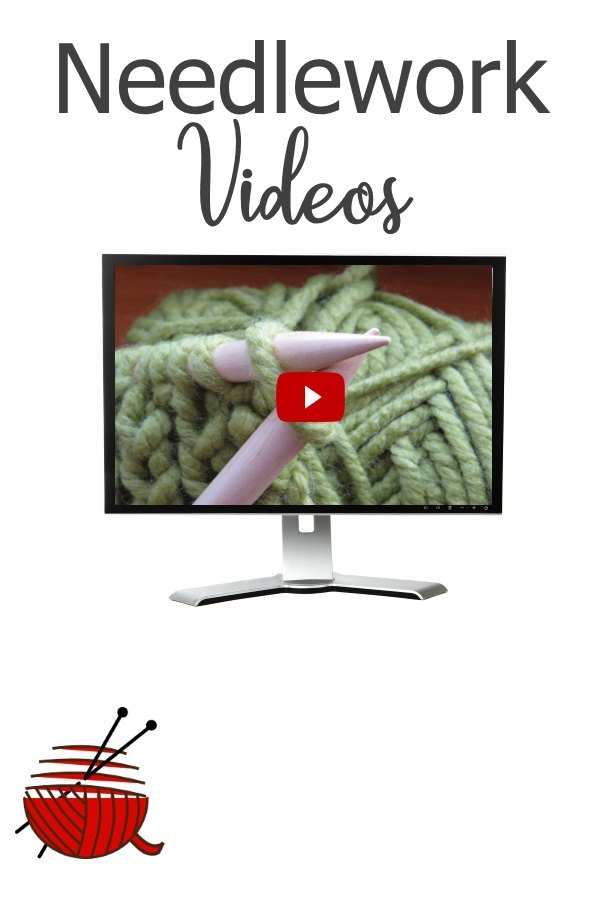 There is a well known statistic that the majority of people are visual learners. This page is for us - for the majority.
I've selected how-to videos about two kinds of needlework: crochet and knitting. This way you can watch and learn the process of crocheting or knitting step by step.

The natural way to learn crocheting is to take some small project, like Granny's square for example, and follow it one step at a time. This way, your understanding of all those techniques like single crochets, slip stitches, slip knots, and so on comes very quickly.
Crochet Videos

There are two groups of crochet videos in our video library. Both of them are presented on the separate page with more Crochet Videos.

1.Videos for Beginners
The link above (Crochet Videos) will bring the videos about Basic Crocheting stitches: a slip knot, a chain stitch, a single crochet, a double crochet, a half-double crochet, a treble crochet . Follow them in a way they are listed there. Once you have finished practicing, you are ready to your first serious project to try - a Granny Square
Crocheting Granny Square: chain, 1st row, 2nd row, 3rd row, connecting squares together.
2.Videos for Advanced Crocheting
Knitting Videos

There are two groups of videos in this part:
1.Knitting Videos for beginners
Here is a good news for you. There are only 2 stitches in knitting: the KNIT (K) stitch and the PURL (P) stitch . Once your are familiar with them, it is quite enough to make your own projects: scarfs, blankets, shawls, and so on.
Besides that, you have to know how to start (to CAST-ON ) your project, and how to finish (to BIND-OFF ) it.

2.Videos for Advanced Knitting
Once you have learned basic techniques, more advanced techniques will teach you how to shape the more complicated projects: