Knitting and Crocheting Projects
Knit and Crochet Projects

Your Designs, Your Skills, Your Patterns

Are you proud of your latest project?  Most knitters and crocheters love to share their designs and patterns, and show off their skills.  Here's where you can too!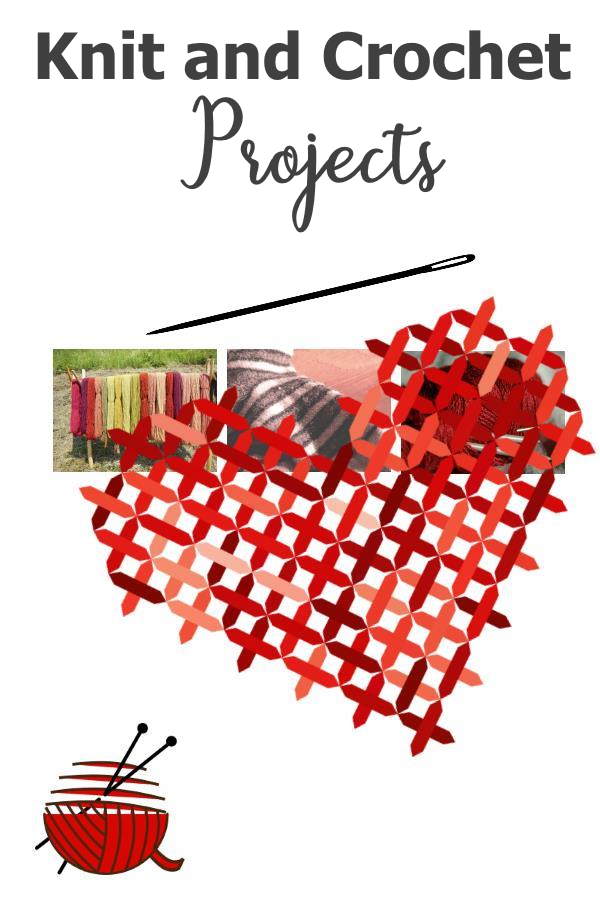 Setting up your own chart to follow, knitting or crocheting a swatch, choosing the right  yarn or fiber for it and setting to and getting a project done and finished are part of the obsessive nature of this hobby.
Even a simple change to the pattern such as using several different colors, or a different kind of stitch gives every project its own flavor.

Sharing your design with other avid knitters and crocheters is so much fun - and it's so interesting to see what sparks other fibre artists passion - is it the myriad of different yarns that you can choose to give your project that unique slant?  Or making it in different colors or patterns? 
There is an almost endless number of variables when designing your project - make yours unique.

You may wonder if other people have similar ideas to yours. 
There is no end to the number of items that you can make, such as scarves, pot holders, dish cloths, sweaters, purses and other things - they make great gifts!  Share your project here and let the creativity loose!
Important things to include in your story; what kind of yarn or thread you've used, the size of your needles or crochet hook, and lots of details.  You can also include a picture of your project in use if you have one (or the face of the lucky recipient of it!).

What Other Visitors Have Said
Click below to see contributions from other visitors to this page...