Barbie DIY - Do It Yourself Clothes and Accessories

Knit and Crochet Your Own Barbie Doll Clothes and Accessories

Last Updated 01-28-2021
Barbie dolls have been around for more than half a century - it's true - she just had her fiftieth birthday, although you would never know it. She's aged well.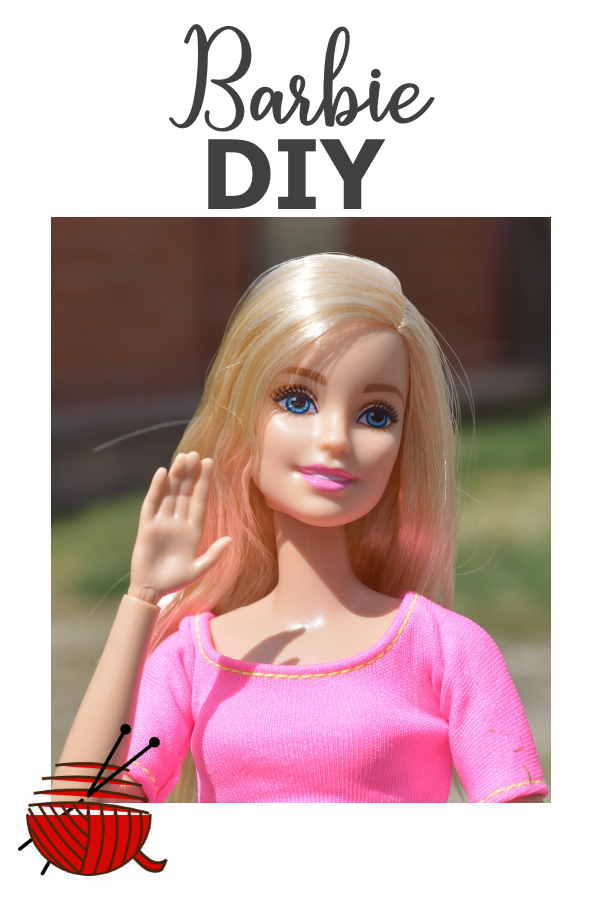 The only major changes that have happened in those fifty years is that she now comes in many different colors of hair, skin and eyes, and she's undergone some slight changes in her figure to keep up with the times.

Many many young girls (and boys too) have used Barbie as a prop, a tool and a playmate.  She's heard everything, and continues to smile comfortingly.
She loves clothes, and wears many different outfits every day - here's where you can find lots of patterns for sweaters, skirts, dresses, and even Halloween costumes and ugly Christmas sweaters, as well as coordinating accessories, all made by crocheting or knitting.
Did you know that many children have learned to knit or crochet by creating clothes and accessories for the Barbie Doll collections?  
Were you one of them? 
Maybe you're now a mom or a grandmother who is in a position to teach some basic knit and crochet stitches to your offspring and need a little help.
Luckily, many Barbie creations can be made with little or now instructions and patterns may not even be  necessary.  
Curious what others have done for their own Barbie Doll Collection?  Here are some examples of reader provided instructions for Barbie Doll DIY wardrobe collections.  Check them out and then add your own for other readers to enjoy.
Barbie Ideas from Amazon
What better gift for a little girl than a Barbie doll along with your own creative clothing accessories.  These are just a few of my favorite Barbie Dolls
Barbie DIY Projects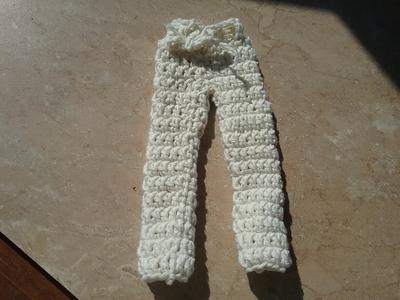 Barbie DIY Pants Made by Crocheting
Here is a Pair of Barbie Clothes made with Crochet
Supplies:
Hook size: 2.00 mm
Yarn Weight: 3
Scrap Yarn
Instructions:

Foundation Row: chain 25
Row 1: chain 3 and turn* skip 1 space and work 1 double crochet * repeat from* to *across row and join with a slip stitch
Row 2: single crochet around row and join with a slip stitch
Row 3: double crochet around row and join with a slip stitch
Row 4: double crochet around row and join with a slip stitch
Row 5: Flatten project and count 12 spaces then put two single crochet in across both layers( this is the start of the leg)
Row 6 to Row 17: double crochet around row and join with a slip stitch
Repeat for other leg.
For the drawstring: chain 50 and weave through row 1
-------------------------------------------------------------
Submitted By Pumpkin Spice
See More Inspirations and Uploads from our visitors.  Add your own.
What Other Visitors Have Said
Click below to see contributions from other visitors to this page...

Need a Barbie Doll for your Next Barbie DIY Knit or Crochet Project?